Capcom 'discussing the future' of non-numbered Resident Evil remakes
It raises the possibility of remakes of titles like Code Veronica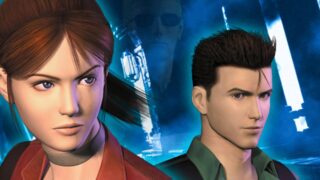 Capcom could be considering remakes of non-numbered Resident Evil games.
During a recent general shareholder Q&A, the publisher was asked about its plans to continue "high-end visual remakes of only the main numbered entries in the Resident Evil series."
In response, Capcom said it was "carrying out discussions regarding the future expansion of this series so it can be enjoyed by a wide audience."
In the last few years, Capcom has remade Resident Evil 2, 3, and 4, all of which were warmly received by critics and fans, leading many to ask for other entries in the series to be remade, including the large number of spin-offs in the franchise.
Fan outcry for a remake of Resident Evil Code: Veronica has grown in recent years. Originally released in 2000, the game was remastered for the PlayStation 3 and Xbox 360. The PS2 version of the game can be purchased on PS4.
While the remakes have largely been faithful, some fans did raise concerns following the release of the Resident Evil 3 remake that some of the content was changed in the new release of the game.
Resident Evil is the company's best-selling franchise, with over 142 million units shipped.
Earlier this year, Capcom released a survey asking fans which Resident Evil game they would like to see remastered next.
The survey, which largely asks players about Resident Evil's various social media channels and how much players engage with them, ends by asking players "if there are any other Resident Evil games (they) want remade."
Related Products
Some external links on this page are affiliate links, if you click on our affiliate links and make a purchase we might receive a commission.