Capcom 'aware' of Resident Evil Resistance PS4 beta matchmaking issues
UPDATE: Beta test delayed on PS4 and PC
Capcom says it's working to fix Resident Evil Resistance matchmaking issues which are currently affecting some PS4 beta players.
The Resistance beta officially started today on PS4 and Xbox One (with PC set to go live later today), however some players have complained that they've been unable to join games.
In an update posted this morning, Capcom said:
"We're aware that PS4 users trying to play the Resident Evil Resistance beta are experiencing matchmaking issues at this time, and are working on resolving the problem. Please stay tuned for further updates. We appreciate your patience!"
UPDATE: Capcom has delayed the Resident Evil Resistance beta test on PS4 and PC due to "a problem".
Developed by Capcom in partnership with Devil May Cry HD Collection studio NeoBards, Resistance is an asymmetric online five-person multiplayer game combining cooperative and competitive dynamics.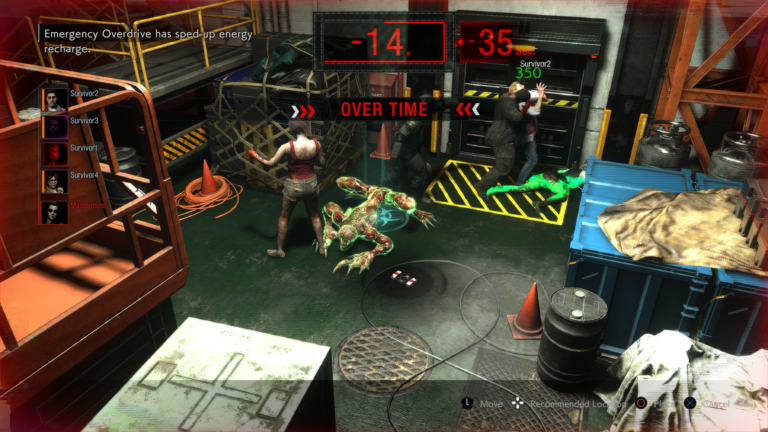 In each 4v1 match, one Mastermind player tracks four Survivor players through a network of security cameras and attempts to prevent their escape.
The Mastermind player uses a deck of cards to create obstacles for the Survivors, such as summoning creatures, setting traps, manipulating the environment, and weaponizing security cameras.
He or she can also directly control zombies in play or take control of a Tyrant.
This week Capcom Europe warned that physical copies of Resident Evil 3 could be delayed in the region due to restrictions around the COVID-19 pandemic.
While the release date for Resident Evil 3 remains April 3, 2020, Capcom said those who have ordered a physical copy or Collector's Edition should check with their retailer regarding availability.
A Resident Evil 3 demo is currently available to download on Xbox One, PlayStation 4 and PC via Steam.
VGC recently published a Resident Evil 3 remake hands-on report featuring new details and screenshots.