Capcom announces new dinosaur game Exoprimal
The game will be released next year for consoles and PC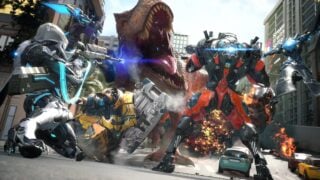 Capcom has announced Exoprimal, a new dinosaur game coming in 2023.
The game's debut trailer, which is viewable below, features characters wearing exoskeletons taking on large dinosaurs in an abandoned modern city.
The title will be released next year for PS5 and PS4, it was revealed during a Sony State of Play presentation on Wednesday.
Capcom later confirmed that the game will also be available for Xbox Series X/S, Xbox One and PC via Steam in 2023.
Capcom social media associate manager Kellen Haney explained a bit more about the game and its setting in a PlayStation Blog post.
"Let's set the stage, first: The year is 2043. For reasons unknown, mysterious vortexes have been opening up, unleashing endless swarms of dinosaurs upon the modern world. We're about to see a vicious fight for survival between the brave Exofighters of the near future, and ferocious creatures from the distant past who threaten to drive humanity toward extinction. Check out the video below to see what I'm talking about."
The blog went on to detail the game's Exosuits.
"While Exofighters are little match for overwhelming numbers of vicious dinosaurs on their own, their sleek, futuristic combat suits give them the mechanized muscle to take on prehistoric swarms. Always outnumbered by their foes, Exofighter teams will need to coordinate and select a strategic combination of suits to overcome the odds.
"Exoprimal is focused around multiplayer co-op gameplay, with each Exosuit having a clearly defined role. Take the aptly-named Roadblock Exosuit – not only is its massive frame built like a tank, but the Roadblock's shield can hold off hundreds of raptors to protect their comrades. Every suit is built with team-based gameplay in mind, and each suit has unique abilities and weapons that represent their distinct specializations."
Haney said the game will have a focus on tactics too.
"You could face any situation and a prehistoric pantheon of enemies, so you'll need to expect the unexpected. That's where the ability to change your suit during gameplay comes in. Players can change their Exosuit at any time during a mission, allowing teams to adjust their composition on the fly or shake things up if their current approach isn't working. Feeling overwhelmed and need more firepower? Try changing to a different Exosuit!"
Related Products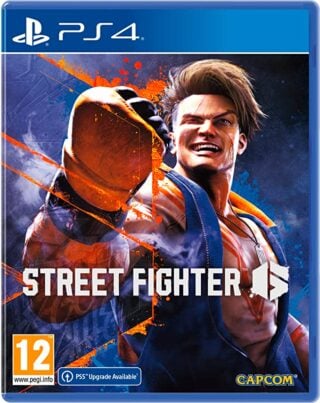 Street Fighter 6 (PS4)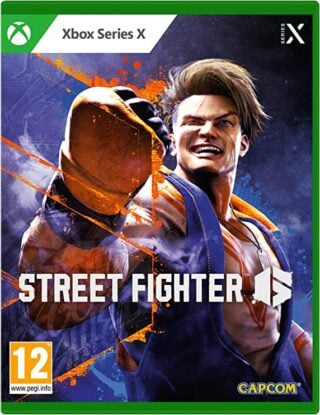 Street Fighter 6 (Xbox Series X/S)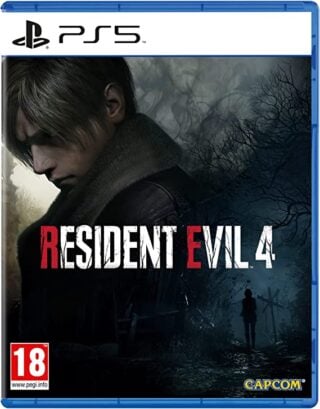 Resident Evil 4 Remake (PS5)
Other Products
Some external links on this page are affiliate links, if you click on our affiliate links and make a purchase we might receive a commission.