Capcom 'amicably resolves' $12m lawsuit over photos it allegedly stole for Resident Evil
A photographer accused the company of using 80+ textures without permission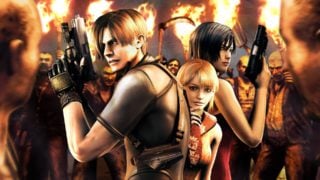 Capcom has reportedly "amicably resolved" a lawsuit related to dozens of unlicensed images that were allegedly used in games including Resident Evil 4 and Devil May Cry.
Last summer designer Judy A. Juracek filed a lawsuit against the Japanese games company, alleging that it used photos from her copyrighted book, Surfaces, for textures used in its games. Part of Juracek's evidence came from 2020's Capcom data breach.
Juracek's lawyers were asking the court to award her up to $12 million in damages for copyright infringement and a further $2,500 to $25,000 for each used photograph.
Resident Evil 4 HD Project 1.0 - final trailer
The lawsuit included over 80 images allegedly showing Juracek's images repurposed in various Capcom games, including even for the logo of Resident Evil 4.
Now, according to a statement from law firm St. Onge IP (via GamesIndustry.biz), the two parties have resolved the case amicably and thus the District of Connecticut has resolved the lawsuit. No other details have been provided, but it's likely a settlement was involved.
"Capcom and Judy Juracek have amicably resolved their dispute concerning the alleged use of Ms. Juracek's photos in Capcom's games," the statement read. "A dismissal was filed on February 7, 2022 with the District of Connecticut to end the lawsuit."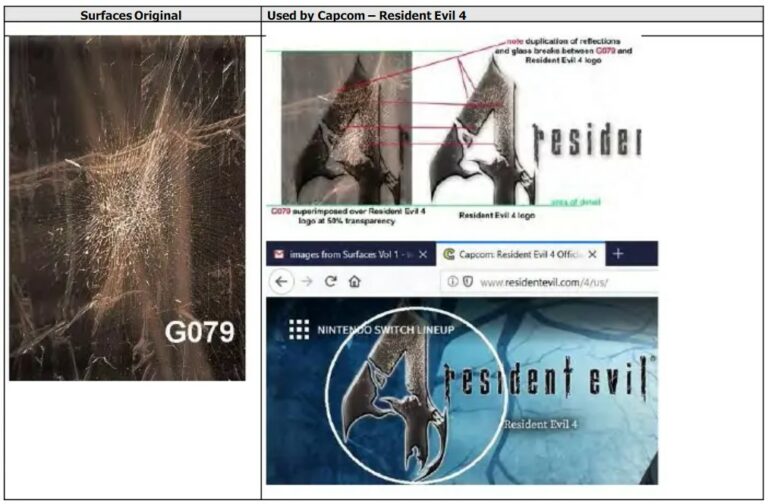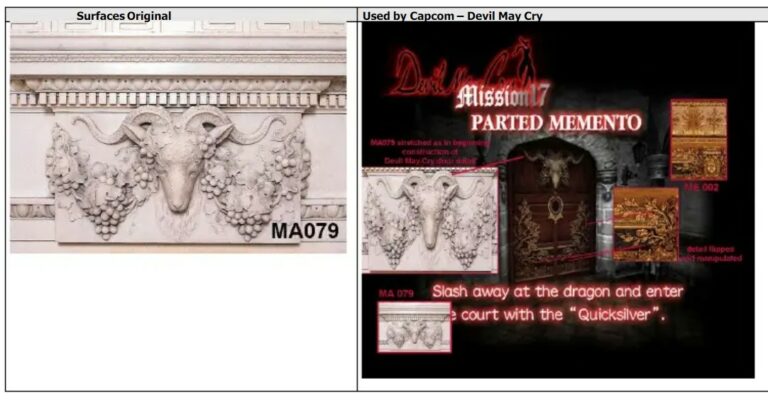 The images lawsuit referenced allegations made by a Dutch filmmaker last year, who accused Capcom of plagiarising a monster design used in Resident Evil Village.
Richard Raaphorst published a LinkedIn post shortly after Village's release claiming that the Japanese publisher had used a design featured in his 2013 horror film "without authorization".
"In 2013 I directed my film Frankenstein's Army," Raaphorst wrote. "It's a crazy monster movie filled with my own creature designs, one of which has been used – completely without authorization or credit in the newest Resident Evil game."