Cancelled Hyenas was 'Sega's biggest budget game ever', it's claimed
And Hollywood director Neill Blomkamp reportedly provided story direction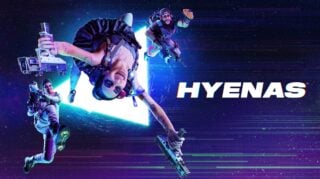 New alleged details on the development of Sega and Creative Assembly's cancelled live service shooter Hyenas have been published, including claims that it was Sega's biggest budget game ever before the company pulled the plug.
The Japanese publisher announced last week that it was cancelling the multiplayer shooter "and some unannounced titles under development" in Europe, following at least six years of development on the project.
Developer Creative Assembly has suggested the game was cancelled due to "ambitious" plans and high competition in the multiplayer shooter space.
However, a new video published by Total War YouTuber Volound – corroborated by VGC's own sources – features claims from anonymous developers that a lack of direction, disruptive engine change, and overly-cautious design contributed to its downfall.
VGC has asked Sega for comment on this story.
One anonymous developer wrote: "So what went wrong? Total lack of direction, many of the leadership asleep at the wheel but they never seem to lose their jobs. An engine change, part way through the process. Attempting to break into a saturated market, and not committing to do anything adventurous with the game."
Hyenas, or 'Project Keaton' as it was known then, was greenlit after the critical success, but commercial disappointment, of Alien Isolation, following which the Creative Assembly 'console team' delivered the work-for-hire project Halo Wars 2, which is also claimed to have sold modestly.
CA's management wanted to create a console game with broader commercial potential, with Destiny, Escape from Tarkov and PUBG cited as inspiration.
The game was a PvPvE (Player vs Player vs Environment) shooter with support for up to fifteen players in teams of three. The goal of players was to break into vaults spread across the map, battling AI enemies as well as other player teams, looting merch and escaping the ship alive.

"In the early days, Hyenas aimed for a 'lovable rogues' vibe, surviving in a messed-up world controlled by the elite, channelling Han Solo with a bit of Firefly for good measure," one anonymous developer told Volound. "It sounded intriguing, but the details were vague. Earth was in ruins, the rich had everything, steal to survive, a gritty sci-fi setting with a touch of NASA."
The game was originally planned to use the Alien: Isolation engine, but due to frustration with its tools, it was decided that the game would switch to Unreal Engine, which required a portion of the team to be temporarily moved to work on Total War.
In 2019, before Hyenas had been announced, Creative Assembly's Twitter account posted a photo of Hollywood director Neill Blomkamp visiting its offices.
According to sources, the District 9 and Elysium director was a big fan of Alien: Isolation, and his trip to the studio was more than a social visit, as he was actually providing feedback on the game's overall direction.
"He comes to visit the studio, and he's shown what we're up to," one source told Volound. "He has some ideas of a direction to take it in, basically that you're not stealing to survive, but Netflix/Steam/etc doesn't exist anymore so DVD boxsets, music, games, all that physical media is now super valuable."
This matched the synopsis of the game when it was eventually announced, which had players raiding huge 'Plunderships' on their way from Earth carrying valuable pop-culture relics such as old VHS tapes or vinyl records.
"He also had that idea of inserting a lot of internet humour and stuff," the anonymous developer continued. "He even made a mood video to show what he was thinking, and to be honest after that period of 'wtf are we doing here', it was a real shot in the arm to have some DIRECTION (the project so often felt utterly rudderless).
At some point, Creative Assembly parted ways with Blomkamp and Hyenas was eventually announced during a live stream in June 2022. However, there was still uncertainty around the game's direction and even its business model.
Hyenas was initially announced for consoles and PC. However, a year later, in summer 2023, Sega executives publicly called Hyenas' development "challenging" and stated they would look at "adjusting" the game's business model, possibly to free-to-play.

After multiple closed Alpha tests for the game, sources claim that Sega wasn't happy with progress on the title, with Japan providing more scrutiny over the project in recent months.
Sources also confirmed that while Hyenas was originally planned as a premium game, by the time it was cancelled it had transitioned to a free-to-play model with microtransactions, though very limited post-release support had actually been designed.
Hyenas is believed to have been one of the 'Super Games' Sega often referred to in its financial results: ambitious, big-budget titles it hoped would pay off with big sales in the future.
Sega claimed in November 2021 that it would consider investing up to ¥100.0 billion ($882 million) over five years to achieve its 'Super Game' ambitions, which would cover the development of multiple projects.
Although it's not public knowledge how much Sega invested in Hyenas, former developers told VGC they believe it was the company's biggest budget ever for a game, beating 1999's Shenmue which was once claimed to have cost around $70 million.
"I forgot to mention that Hyenas was Sega's biggest budget game ever," an anonymous developer also told Volound. "Towards the end, there were people from Sega Japan more or less permanently at the UK office, this has NEVER happened the whole time l've worked at CA, they occasionally came to visit and check how a game was looking but as I said previously, generally hands-off."
The developer concluded by saying they weren't angry with Sega for cancelling Hyenas, but expressed frustration that, as a result, Creative Assembly was making layoffs across the studio, allegedly including departments who had no involvement in the multiplayer shooter.
"I'm not angry with Sega for cancelling, to be honest, I firmly believe it only would've lost more money otherwise. They're typically a light touch publisher, I guess because, in the past, the studio has been so profitable, I fear those days are now over, but we'll see.
"I'm angry with the shit leadership, and for the people above them for not dealing with them. I had hoped that maybe after Hyenas flopped we could be kept on at CA if the next project was another nice low risk contract job like HW2, but most of us are likely being made redundant and I'm ok with that really.
"What I'm actually furious about is that the redundancies are affecting people who had nothing to do with Hyenas. Like IT, operations, marketing, HR, even some people over on TW, they bear no responsibility for this binfire."
Related Products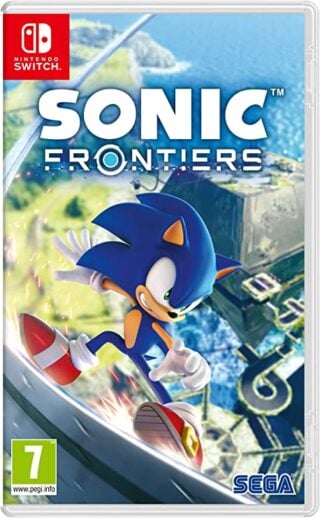 Sonic Frontiers (Switch)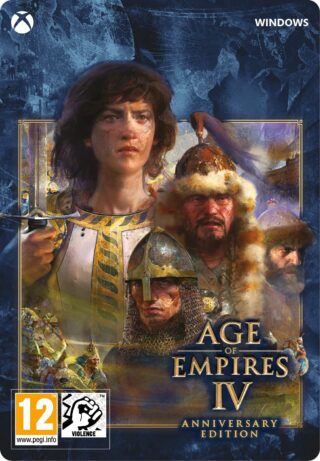 Age of Empires IV: Anniversary Edition – Windows Digital Code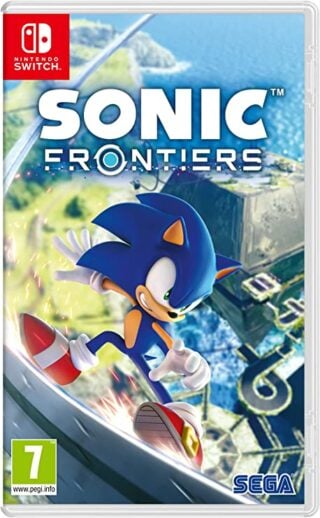 Sonic Frontiers
Other Products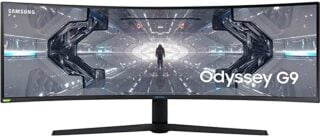 SAMSUNG 49-inch Odyssey G9 Gaming Monitor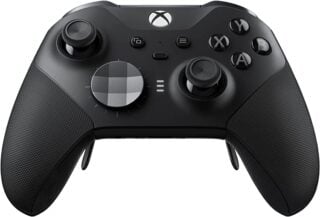 Xbox Elite Series 2 Wireless Controller
Some external links on this page are affiliate links, if you click on our affiliate links and make a purchase we might receive a commission.