Call of Duty's Warzone and Mobile seasons have been delayed
"Now is not the time" to debut new content, says Activision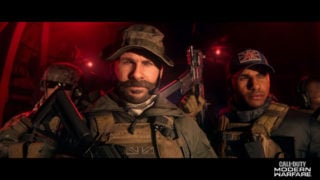 Call of Duty's upcoming Warzone and Mobile seasons have been delayed in support of anti-racism protests in the US.
In a statement released on Monday, publisher Activision said it isn't the right time to debut new content.
"While we all look forward to playing the new seasons of Modern Warfare, Warzone and Call of Duty: Mobile, now is not the time," it said.
"We are moving the launches of Modern Warfare Season 4 and Call of Duty: Mobile Season 7 to later dates.
"Right now it's time for those speaking up for equality, justice and change to be seen and heard. We stand alongside you."
Protests have been held in cities across the US this weekend, sparked by the death of African American George Floyd while in police custody, with many leading to riots.
On Monday Sony Interactive Entertainment postponed its PlayStation 5 reveal event planned for Thursday, June 4, stating that it wants to "stand back and allow more important voices to be heard".
On Sunday Sony had tweeted a strongly-worded message of support for the protests, stating that it believed that being silent about the violence and racism Black people experience was "being complicit."
Call of Duty Warzone and Modern Warfare Season 4 was due to start on June 3, adding campaign star Captain Price as the season's flagship operator.
Call of Duty Mobile Season 7, Radioactive Agent, will expand the battle royale game's map when it launches.