Call of Duty Warzone's new 'Foresight' killstreak reveals every circle in the match
Players discover new feature following latest major update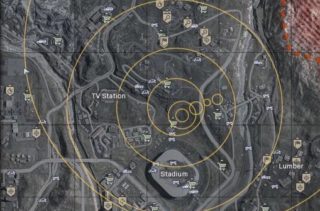 Call of Duty Warzone Season 6 has introduced a new Killstreak called "Foresight."
Uncovered in Verdansk's bunkers by Modern Warzone, it enables the holder to see every circle location for the entire match.
"It doesn't function as a typical killstreak, once you've picked it up it automatically activates and doesn't take up a killstreak slot," Modern Warzone says.
Call of Duty: Warzone and Modern Warfare Season 6 launched earlier on Tuesday, introducing a new subway system, operators and more.
Modern Warzone also claims to have received the Foresight Killstreak after completing a new maintenance train subway Easter egg.
It's unclear if Foresight will show up in loot boxes around the map at some point but given the great advantage it provides, if it does it's likely to be a very rare item.
Considering how powerful it is, it's also possible that it's not actually an intended feature at this stage. In July Infinity Ward released a patch which removed the Counter UAV from the game's loot pool after it was seemingly introduced accidently.
UPDATE: Infinity Ward has publicly acknowledged the new killstreak and reduced its drop rate as part of a new playlist update.
ORIGINAL STORY CONTINUES: The full Season 6 patch notes were released on Tuesday morning, revealing changes including the addition of Nvidia's Reflex low-latency technology to the PC version of the game.
In terms of balance, C4 has been adjusted with a "slight delay" when performing a quick detonation. A beep will also now play when quick detonation is triggered and throw velocity has been reduced by 30 percent.
Developers Infinity Ward and Raven have also reduced "very close" damage from the popular Origin 12 shotgun in Warzone, although overall shotgun slug damage has been increased in the mode.
Activision has said it's looking into Modern Warfare and Warzone crashes following the launch of Season 6.