Call of Duty Warzone: Watch 2 hours of video ahead of today's release
Battle royale set to deploy at 8am PT / 3pm GMT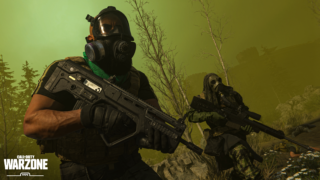 More than two hours of Call of Duty: Warzone gameplay has been published, to coincide with Activision lifting its media embargo.
Activision officially announced Call of Duty Warzone for release on March 10 on Monday.
Warzone will be available from 8am PST / 3pm GMT as a one-time early access for Modern Warfare owners, and launch a few hours later around 12pm PST / 7pm GMT, free for everyone.
The free-to-play battle royale mode will release as a standalone download and be comprised of two modes – one with respawns and one without – in a trio squad setup, with up to 150 players per match at launch.
The publisher has confirmed a number of features for the game, including the ability to use an in-game currency to purchase respawn tokens, killstreaks and gear from pre-defined Buy Stations.
The Warzone map is described as "stunning" and "absolutely huge," with every building in the game world custom designed. It includes brand new areas and incorporates classic series maps such as Broadcast, Overgrown, Scrapyard and Terminal.
The free-to-play game will share the same Battle Pass and item shop as Modern Warfare, Activision confirmed.