The latest Call of Duty Warzone Season 5 tease seemingly confirms a stadium revamp
Next season is expected to start August 5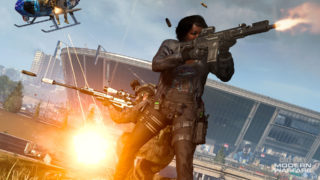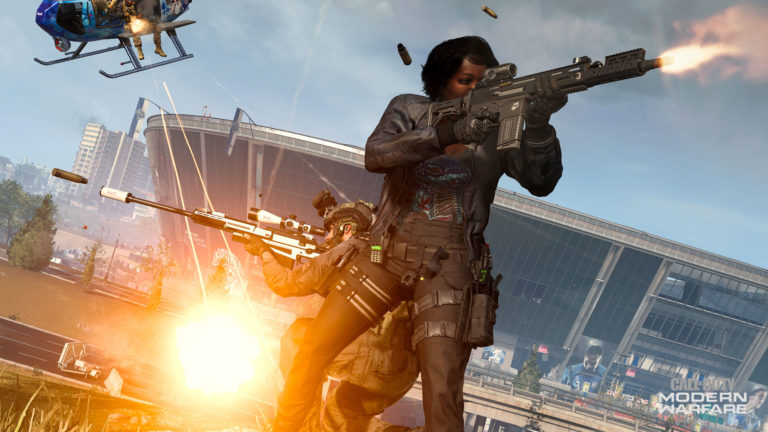 Activision has released a second teaser for Call of Duty Warzone's Season 5 update, which is expected to introduce significant changes to the battle royale game's map.
Earlier this week streamer NickMercs received a video package which appeared to confirm the addition of a train to Warzone.
Now another streamer, Tyler Polchow, has premiered a second teaser video appearing to show the interior of Verdansk's stadium being rocked by an explosion.
The footage also includes the date August 5, which is when Warzone's Season 5 is expected to start.
The videos seemingly corroborate a VGC report from earlier this month that Call of Duty Warzone would introduce significant map changes in its Season 5 update scheduled for early August.
Development sources told us at the time that the changes would include a revamp of the game's large football stadium to include an open interior and the addition of a loot-filled train which would continuously circle the game map.
An official screenshot for Warzone's Season 4 appeared to tease the new open stadium last month.
The additions are part of an effort to bring Warzone's Verdansk game map more in line with the next Call of Duty title, VGC was told, which will be set during the Cold War.
Warzone has been a huge success for Activision, amassing more than 60 million players, and the publisher sees the free-to-play shooter as an ideal platform to unveil the next premium series instalment.
We understand that Activision will integrate Black Ops content into Warzone, thus combining the franchise's sub-brands for the first time outside of Call of Duty Mobile.
Significantly, a new operator name 'Wood' has been uncovered in Warzone's game files, which closely matches the name of Black Ops' main protagonist and suggests he could be set to battle alongside Modern Warfare's heroes.
Modern Warfare and Warzone Season 5 could also introduce classic Call of Duty multiplayer map Highrise.