Call of Duty Warzone is adding Halloween skins based on Saw and Texas Chainsaw Massacre
Haunting of Verdansk is set for later this month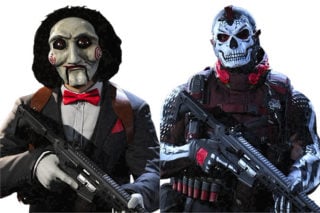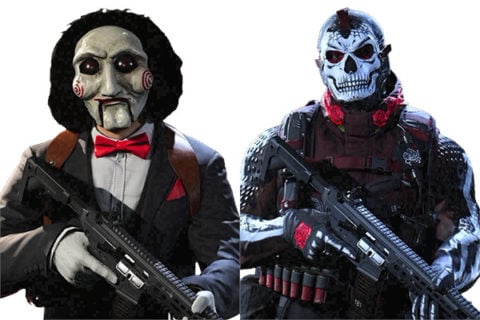 Call of Duty Warzone is set to add a large number of Halloween-themed cosmetic packs to its in-game store this month.
As uncovered by CoD Tracker, more than 15 premium store bundles were added to Warzone and Modern Warfare's files this week, revealing content that will soon be made available for purchase.
The bundles include cross-over skins with horror series Saw and Texas Chain Saw Massacre, as well as a Grim Reaper Ghost bundle and Day of the Dead pack.
In addition to the premium bundles, Warzone will seemingly give away several Halloween Gift Packs for free, mostly containing Calling Cards and Emblems.
Warzone is set to hold a Haunting of Verdansk event during Halloween later this month, which is set to introduce a new nighttime setting to the game and potentially even zombie enemies, according to datamined game files.
UPDATE 19/10/20: Activision has officially announced The Haunting of Verdansk, which will include a night map, Zombie Royale mode, plus Saw and Texas Chainsaw Massacre bundles, among other features.
ORIGINAL STORY CONTINUES: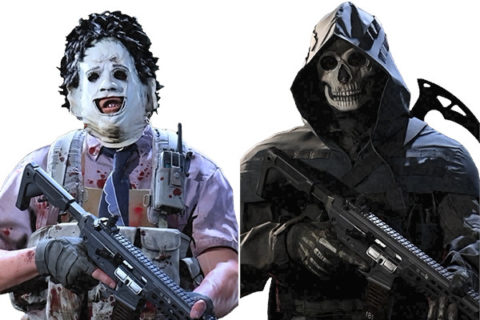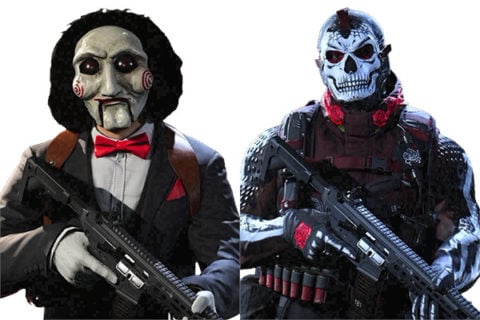 Earlier this year a private alpha build of Black Ops Cold War appeared to reference a 'Zombies Warzone' mode, according to files pulled from the PlayStation Network.
Black Ops Cold War, which is set for release on November 13, was recently confirmed to include the next Zombies chapter featuring a new story led by fresh characters in a different time period.
Traditional Zombies elements return in the form of four-person co-op, round-based survival, Perks, the Pack-a-Punch machine, Wall Buys, and the Mystery Box.
But progression and loadouts have been unified across Black Ops Cold War, meaning players can use weapons, equipment and Scorestreaks across all modes including Zombies, which will also be tied to the game's Battle Pass.