Call of Duty Warzone could finally add five-player squads in Season 5
Expanded teams seemingly teased in latest trailer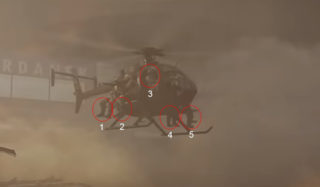 Call of Duty Warzone could finally add five-player teams during Season 5.
Five-player squads have been teased by the game's developers since launch, and in the latest trailer for Season 5 fans have spotted what appears to be a five-player team riding inside a chopper. Season 5 is due to start on August 5.
Earlier this year, Infinity Ward co-head Patrick Kelly told USA Today that the developer was "already playing with" five-player squads, even as the free-to-play title launched.
"We want to launch with something we know works really well and we have tested to the nines and then play around with these different team sizes," he said at the time.
Warzone recently introduced a 200-player playlist – another feature that was teased with the launch of the battle royale game.
As first reported by VGC last month, Season 5 will see the opening of Warzone's Stadium and the introduction of a train which travels around the Verdansk map.
Season 5 will also introduce new operatives from Shadow Company, an elite private military company with "a framework and agenda all of their own."
The content will go live on Wednesday, August 5 at 11pm PT / 7am BST and the 36GB patch is already being rolled out as a pre-load to some players.