Call of Duty Vanguard release date, Warzone, leaks, beta and more
Everything we know about the new Call of Duty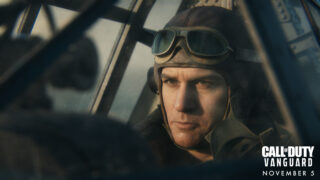 Call of Duty Vanguard is the new Call of Duty game set for a release date in November 2021.
This year's game, which is developed by Sledgehammer and set during World War 2, is the first Call of Duty to be released with a significant opportunity to tie in with Warzone, the free-to-play battle royale sensation that has taken the series to new heights.
As such, players should expect strong tie-ins between Vanguard and Warzone, including a totally new map set in the Pacific theatre of World War 2.
Call of Duty Vanguard was first revealed via an in-game event in Warzone, which saw players working together to destroy an enemy train, before a fleet of bombers pummeled the map.
With the game finally officially revealed, here's everything we know about the new Call of Duty game.
---
More Call of Duty:
Modern Warfare 2 release date | Best Vanguard loadout | Call of Duty Vanguard review | Modern Warfare 2 (2022) details | Best Warzone loadout | Warzone best sniper | Warzone best SMG | Warzone best Stoner 63 | Warzone best AK-47 | Warzone best Bullfrog
---
Call of Duty Vanguard release date
Call of Duty Vanguard will release on November 5, which is the typical release window for the year's blockbuster video games.
This fits with the release month of the previous Call of Duty game, Black Ops Cold War, but is slightly later than the October releases of Modern Warfare and Black Ops 4.
Publisher Activision previously confirmed that its next Call of Duty game would release during the fourth quarter of 2021.
Discussing the officially unnamed Call of Duty game during an Activision Blizzard earnings call in July, president and chief operating officer Daniel Alegre claimed it would deliver "a great seamless experience for both current and next-gen console players".
Call of Duty: Vanguard will be available in three forms (Standard Edition, Cross-Gen Bundle and Ultimate Edition), with some offering early access to an open beta.
---
Call of Duty Vanguard open beta
Recent marketing leaks have revealed that Call of Duty Vanguard will hold some form of open beta, with players who purchase more expensive versions of the game receiving early access.
According to reputable leaker Tom Henderson, a Call of Duty Vanguard alpha test is scheduled for August 27-29, ahead of a PlayStation beta from September 10-12, and a beta on all platforms from September 16-20.
This matches with similar open betas held for Black Ops Cold War and Modern Warfare, which also had PlayStation exclusive weekends.
---
Call of Duty Vanguard Warzone map
As first reported VGC, Call of Duty Vanguard's release will coincide with its own Warzone map, which will see the battle royale game transition to a World War II setting.
Sledgehammer has had far more time to prepare for Vanguard's Warzone tie-ins than last year's Black Ops Cold War, and we understand it has a significant amount of content planned for the battle royale game.
That includes an entirely new Warzone map – the series' largest and most ambitious to date – this time planned to coincide with the release of the game rather than arriving months later.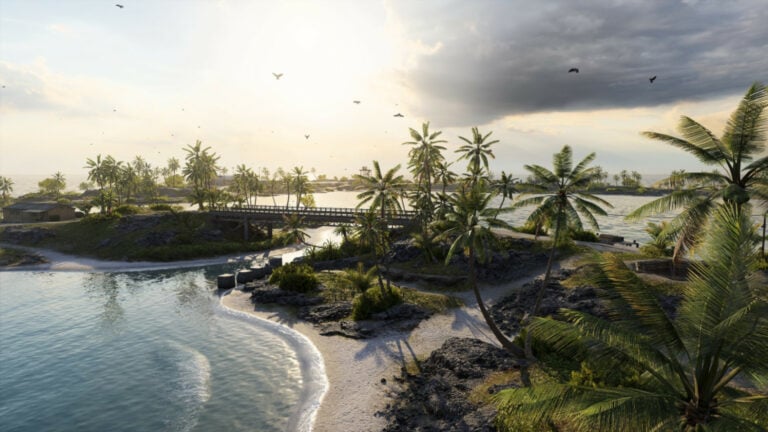 The Vanguard map is said to be set in the Pacific theatre of World War II and is significantly larger than Warzone's current Verdansk environment.
New vehicles will be added to cater to the huge size of the Pacific map, we were told, as well as technology updates powered by the Modern Warfare engine (both Vanguard and Warzone will share technology, unlike 2020's Cold War).
---
Call of Duty Vanguard anti-cheat plans
Reputable leaker Tom Henderson has first revealed Activision is creating a new anti-cheat system for the Call of Duty franchise, which was later confirmed in Vanguard's announcement.
"A new anti-cheat system for the next Call of Duty title has been in development for over a year," he wrote. "The same system will be implemented into Warzone."
Activision said in February that it was dedicating resources "24/7 to identify and combat cheats, including aimbots, wallhacks, trainers, stat hacks, texture hacks, leaderboard hacks, injectors, hex editors and any third party software that is used to manipulate game data or memory".
Warzone's creative director told VGC in April that he shares fan frustration over cheating in the smash hit, which has attracted over 100 million players.
Amos Hodge said he was "upset" that cheaters were "ruining some of the best work" he'd ever done.
---
Multiplayer maps and Gunfight Battle Royale mode
Vanguard's multiplayer offering will include 20 maps available at launch including 16 "built for core gameplay".
New features include an advanced Gunsmith and Caliber system, and the next generation of the 2v2 Gunfight mode first introduced in Modern Warfare; Champion Hill. This is the mode hinted at earlier today as a 'Gunfight Battle Royale'.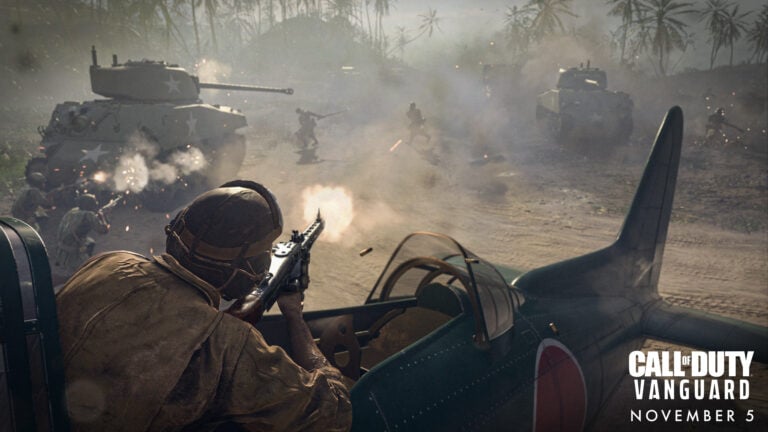 "Imagine quick-action, close-quarters, small-squad combat in which eight teams compete in a series of head-to-head matchups where the last team standing wins," Activision said.
According to Modern Warzone, a Call of Duty Vanguard PlayStation beta test is also scheduled for September 10-12, ahead of a beta on all platforms from September 16-20.