Call of Duty Vanguard patch includes fixes for Fortified and Cold Blooded perks
It follows a recent Warzone update focused on bug fixes ahead of Season 2's delayed release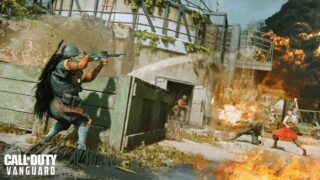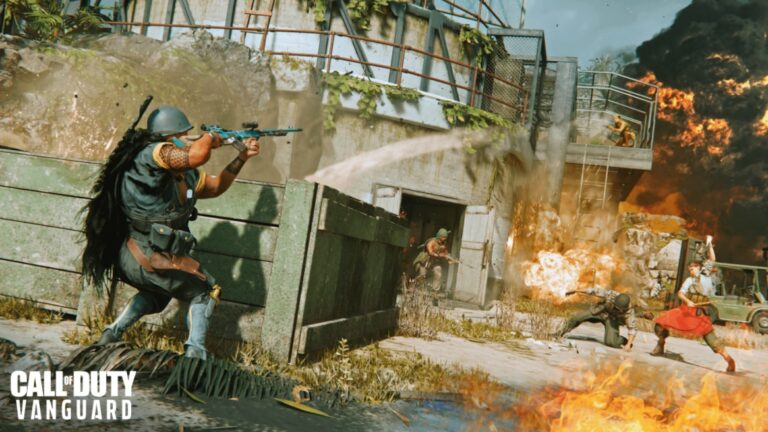 Sledgehammer Games has detailed the latest Call of Duty: Vanguard patch.
Notably, the update changes the elements that the Fortified perk protects players against, while Cold Blooded now protects against dogs.
The update (see patch notes below) also targets spawning problems on the map Paradise and Artifacts issues in Zombies.
The Pacific Launch Trailer | Call of Duty: Vanguard & Warzone
It follows Warzone's latest update, which was released on Wednesday and focused exclusively on bug fixes (see patch notes below).
Warzone developer Raven also said "major improvements" have been made to reduce the frequency at which players freeze while accessing the Buy Station, although the issue has yet to be fully resolved.
Publisher Activision recently delayed Call of Duty Vanguard and Warzone Pacific Season 2 due to ongoing issues with the games and 2019's Modern Warfare.
The Season 2 release date was pushed back by 12 days to an "expected" February 14 launch in order to allow developers to prioritise "balancing and optimizing" the gameplay experience in light of various problems.
Vanguard patch notes
Multiplayer
Spawns
Paradise

Spawns on Paradise have been adjusted to address community feedback after players reported spawning next to enemies
Fixed a spawn resulting in the player falling through the map
Added invisible collision to prevent spawn trapping from one spawn point to the other
Perks
Fortified

Fortified now adds protection from the following:

Mortar Barrage
Warmachine
Flamenaut Explosions
Ammo Box Explosions
Gammon Bombs
Satchel Charges

Fortified no longer protects against the following:

Goliath
Glide Bomb
Bombing Run
Fire Bombing Run
Direct hits from launchers
Cold Blooded
Cold Blooded now protects against dogs
Weapons & Attachments
"Summoning" reticle from Graveyard Shift Bundle is now visible in Gunsmith
Fixed a bug resulting in Subsonic unintentionally disabling Ghost
Fixed a bug where weapon icons were showing up on interactable objects such as doors
UI/VFX
Fixed a bug that resulted in the player appearing to be on fire, even when no damage was being dealt
Private Match
Addressed an issue in Control where the match would end prematurely when a Codcaster disconnected
Zombies
Artifacts
Addressed an issue where Ring of Fire Tier II dealt inconsistent damage
An upgraded Ring of Fire's damage no longer causes damage to zombies above or below the placed ring
Ring of Fire's damage now scales correctly per level
Addressed an issue where kills with Artifacts would charge the Artifact for an additional use
Warzone patch notes
Bug fixes
Fixed collision issues with various elements across Caldera allowing Players to exploit/peek/shoot through them.
Fixed an issue causing instability when pressing the Xbox home button twice while in-game.
Fixed an issue causing instability when typing non-ASCII characters (eg: ©, ®, ™, ∅).
Fixed an additional issue causing the menu screen to flicker.
Fixed an issue allowing Players to respawn via buy back with part of their original Loadout.
Fixed an issue causing additional placeholder images to appear in various Store Bundle previews and/or purchases.
Fixed an issue causing live matches to crash.
Fixed an issue causing Players to fall into a bottomless pit of despair when attempting to take a dip in the pool.
Fixed an issue causing the second Loadout Public Event to not occur in core Battle Royale modes.