Call of Duty Vanguard and Warzone Season 4 content roadmap revealed
New maps, modes, weapons and more arrive next week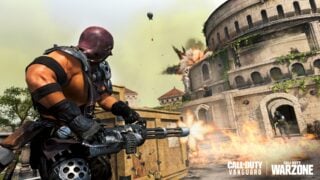 Activision has revealed the content roadmap for Call of Duty Vanguard and Warzone Season 4 ahead of next week's launch.
Season 4, which is titled Mercenaries of Fortune, will be live in both games on June 22, following a Vanguard update on June 21 at 9am PT / 12pm ET / 5pm BST / 6pm CEST and a Warzone update 24 hours later.
Headlining Warzone's update is a new Resurgence battle royale map called Fortune's Keep. Developed by High Moon Studios, the island features cobblestone alleyways and flat rooftops inspired by Mediterranean villages, a medieval fortress, and a cove with twisting sea caves to explore.
Fortune's Keep introduces a Black Market Run Contract that rewards players with access to special Buy Stations. These house exclusive items including the Sequencer Grenade, the Nebula V Minigun and Foresight.
Players will also be challenged to airlift their riches off Fortune's Keep in a Cash Extraction event.
Fortune's Keep will co-exist with Caldera and Rebirth Island, with the three maps available via regular weekly playlist rotation.
Updates to Caldera include reducing the vegetation on the island by 50%, resulting in improved visibility, and the addition of Storage Zone, the complex that previously appeared in Warzone's original Verdansk map.
Storage Zone will be located near steep cliffs in the middle of the island, in between Mines, Airfield, Village and Dig Site.
"It will be roughly as veterans remember it: a sprawling complex of lockers filled with Contracts and item spawns, as well as a few warehouses that allow for great views over the area," Activision says.
In total the Caldera update will feature over a dozen point of interest changes, with a drought causing rivers to dry up and additional pathways to appear, including scaffolding across Capital buildings and steps near the Gondola Station.
There will be a new armoured SUV to explore the map with, and an EMP grenade which can be used to disable vehicles and disrupt enemy players.
The Golden Plunder limited-time mode will offer a variation of the Blood Money experience with changes including 120 players, more cash dropped on death, and more cash required to secure victory.
Funds will also periodically spawn near ATMs in Plunder game modes, giving players the chance to acquire extra cash.
The Mercenaries of Fortune event will include eight challenges across Caldera and Fortune's Keep, with rewards including weapon camos, a reticle, a charm, an emblem, and a gold skin for the armoured SUV.
Vanguard is getting two new multiplayer maps. Available when the season launches, USS Texas 1945 is a reimagining of Call of Duty: WW2's USS Texas, a medium-sized, ship-based map which is now set in the waters around Caldera rather than off the white Cliffs of Dover.
Another new map, Desolation, will arrive later in the season. "Deploy to a Pacific listening post in this small-to-medium sized map set in a dense village littered with destruction. Large mountains and a vast landscape engulf the environment as you battle around the central building and along its creekside fortifications."
The Blueprint Gun Game multiplayer mode will make its Vanguard debut in Season 4.
Next week's game update will also introduce a new Zombies map in the form of an updated version of Shi No Numa.
Taking place in a swamp in a Japanese jungle, Shi No Numa originally featured in Call of Duty: World at War before making appearances in a couple of Treyarch's Black Ops games.
Related Products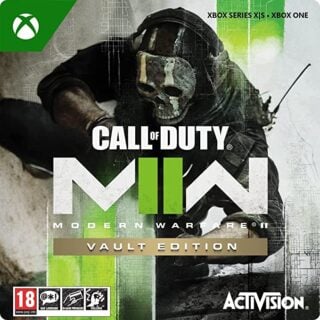 Call of Duty: Modern Warfare 2 (Xbox Vault Edition)

£99.99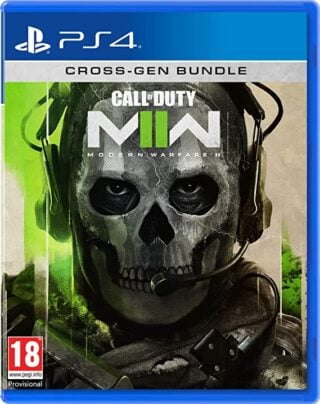 Call of Duty: Modern Warfare 2 (PS4 Cross-Gen)
Other Products
Some external links on this page are affiliate links, if you click on our affiliate links and make a purchase we might receive a commission.