Call of Duty Mobile is axing its Zombies mode
Activision says it "just didn't reach the level of quality that we desire"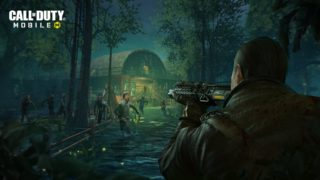 Call of Duty: Mobile's Zombies mode will be cut from the game this month.
Explaining the move, Activision said the mode hasn't reached its desired quality level following its introduction in November, when it was announced as a limited time experience.
"After extensive evaluation we are sharing that Zombies Mode is being removed on March 25th," it said. "We had always mentioned it was limited but with no explicit end-date.
"We wanted to see the reception, see the feedback, and see how we can potentially shape the mode for the future.
"However, the mode just didn't reach the level of quality that we desire. The second map, Nacht Der Untoten, is also not releasing in the global version," it added.
"We may bring the mode back, with Nacht Der Untoten, once we can make sure it is high enough quality, but for now we'll focus on development for Multiplayer, Battle Royale, and Ranked Mode."
In a follow-up comment on the mode's removal, Activision elaborated: "We decided to remove it after not only analyzing in-game data on it for months but also community feedback.
"Despite the support here on Reddit, it is not symbolic of the larger playerbase. Like we said, and many players have said here, it is not currently high enough quality and we'd prefer to focus more on MP & BR."
Confirmation of plans to axe Zombies mode arrived as part of a wider community update announcing the launch of a new season of content for Call of Duty: Mobile, titled Disavowed.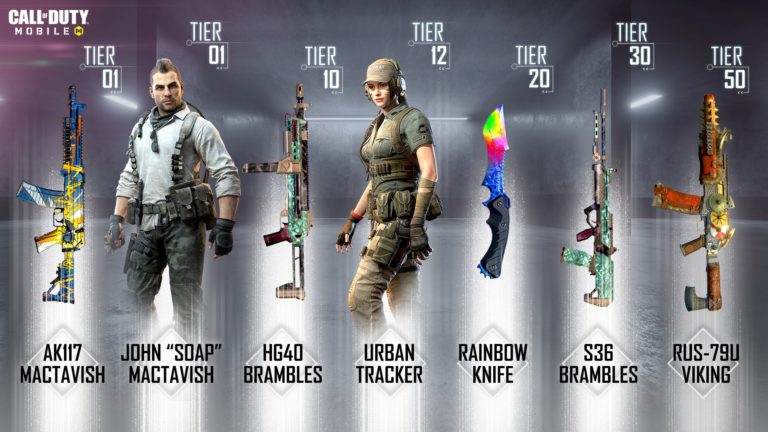 CoD Mobile Disavowed patch notes
A new Battle Pass season drops March 1st!

Unlock Soap, new weapons, new equipment and more in the Disavowed Battle Pass!

"Spring Into Action" for 24 hours with new events and rewards, including the H.I.V.E Operator Skill!

One Shot One Kill and Warfare unlocked for 24 hours on March 1st
Double Weapon and Double Player XP for 24 hours

New Cage multiplayer map available March 1st

Unlock rewards in a special Cage event

The credit store has been updated
New weapon and Operator crates coming soon
Hardpoint has been added to core and ranked multiplayer rotation
Search & Destroy win condition reduced from 6 rounds to 5 rounds
Events currently running or coming soon in COD Mobile (all dates UTC):

2/28 – 3/5 ~ Prop Hunt Mode (MP)
3/1 – 3/12 ~ H.I.V.E. Challenge
3/1 – 3/12 ~ CAGE map challenge
3/2 – 3/8 ~ BR Sniper Challenge
Call of Duty Mobile was installed over 150 million times across iOS and Android devices in the three months following its worldwide release on October 1, 2019, according to Activision.
During Activision Blizzard's fourth quarter earnings call in February, CEO Bobby Kotick said mobile is now the publisher's "largest" platform.
"With the introduction of Call of Duty Mobile, we grew our player base from 40 million to 100 million in less than a year, and we expect significant growth in the Call of Duty franchise in 2020 as compared to 2019 as a result of this and another unannounced Call of Duty initiative," he said.
The unannounced initiative is likely a free-to-play Call of Duty Modern Warfare battle royale game called Warzone. Although the project remains officially unannounced, VGC sources have indicated the Call of Duty battle royale release date will be March 10.
In related news, Treyarch co-studio head Jason Blundell, one of the lead creators of Call of Duty's Zombies mode, has left the developer after 13 years. Treyarch is reportedly leading development on Call of Duty: Black Ops 5 ahead of its planned release in the fourth calendar quarter of 2020.
Related Products
Some external links on this page are affiliate links, if you click on our affiliate links and make a purchase we might receive a commission.