Call of Duty: Black Ops Cold War's Zombies mode will be revealed this Wednesday
Tune in at 10am PT on September 30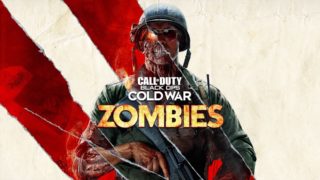 Activision will unveil Call of Duty: Black Ops Cold War's Zombies mode this Wednesday.
The mode will be revealed via YouTube at 10am PT/1pm ET/6pm UK on September 30, developer Treyarch confirmed on Monday.
Activision unveiled Call of Duty: Black Ops Cold War's multiplayer mode earlier this month before launching a PS4 exclusive alpha test.
The publisher said on Monday that the alpha was "the most downloaded PS4 alpha or beta in Call of Duty history".
Activision will launch a Black Ops Cold War beta on October 8. PS4 pre-order customers will get first access, followed by general PS4 players on October 10, then other pre-order customers on October 15, ahead of general access on October 17.
Cold War is described as "the direct sequel to the original" Black Ops and is set for release on PC, current and next-gen consoles on November 13.
Its campaign, which is being developed by Raven Software, will take place during the 1980s and see players battle alongside Woods, Mason and Hudson in East Berlin, Vietnam, Turkey, Soviet KGB headquarters and more.
Cold War will also share content with free-to-play Call of Duty Warzone, just as Modern Warfare does currently.