California has accused Activision Blizzard of shredding documents and 'interfering' with its investigation
UPDATE: Activision Blizzard denies claims it destroyed evidence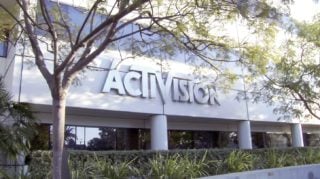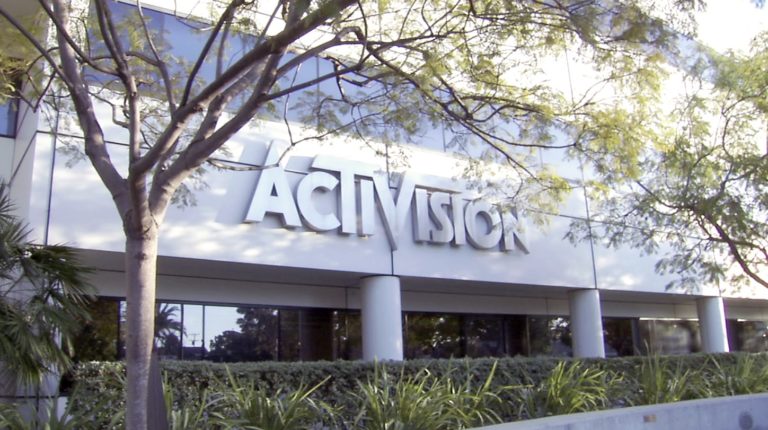 California's Department of Fair Employment and Housing (DFEH) has updated its harassment and discrimination lawsuit against Activision Blizzard, alleging that the company has shredded documents relating to the case and is now interfering with the department's mandate to investigate the accusations.
An 11th cause of action has been added to the lawsuit, which accuses Activision Blizzard of failing to preserve its documents following the filing of the DFEH's complaint, Axios reports.
The new complaint makes it clear that once a company is aware that a complaint has been made against it, it has to "maintain and preserve any and all relevant records and files until such complaint is fully and finally disposed of and all appeals from related proceedings have concluded".
Instead, the update complaint claims: "DFEH is […] informed and aware that documents and records have not been maintained as required by law, or by the DFEH's Document Retention Notice, including but not limited to documents related to investigations and complaints were shredded by human resources personnel and emails are deleted 30 days after an employee's separation."
It goes on to claim that the "defendants' failure to retain records that it was required to make and maintain under state and federal law is continuing", stating that this is a violation of the California Code of Regulations and the government's Labor Code.
A new section in the lawsuit goes into more detail, alleging that: "After DFEH opened its investigation and employees opposed practices forbidden under [California Fair Employment and Housing Act], engaged in, or were perceived to be engaged in, protected activity, DFEH requested documents related to employee complaints, communications and records about harassment or discrimination by Defendants.
"Defendants refused to produce relevant evidence to DFEH, claiming that the company's 'receipt [of complaints] or investigation of discrimination or harassment complaints is privileged', and they thereby suppressed evidence and interfered with a government investigation seeking relief for employees who suffered unlawful conduct."
The updated lawsuit also challenges Activision Blizzard's decision to hire law firm WilmerHale to conduct a review of the company's policies and procedures a week after the lawsuit was filed.
It claims that by hiring a law firm to investigate, and that because an attorney's investigation is considered legally 'privileged' and therefore can be withheld from the DFEH, Activision's decision was actively blocking the DFEH from conducting its own investigation.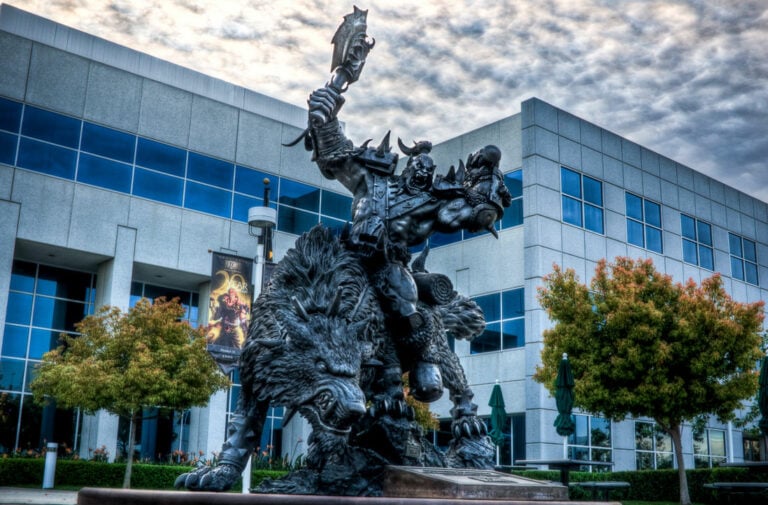 "In response to the filing of this suit […] Defendants retained a law firm to conduct an attorney-led 'confidential' investigation of unlawful practices raised in employees' complaints and assistance with the government enforcement action," the suit says.
"Within a week of filing the action and immediately following employees' public assistance, Defendants issued a public statement that announced it retained the law firm WilmerHale '…to conduct a review of [its] policies and procedures' in the workplace."
The suit argues that: "As previously stated by Defendants' counsel, when the investigator is 'an attorney…; her work related to receipt or investigations of discrimination or harassment complaints is privileged' and then withheld from the government department charged with investigating and remedying the complaints.
"This directly interferes with DFEH's statutory mandate to investigate, prosecute, and remedy workplace discrimination and harassment violations on behalf of employees and contingent or temporary workers who engaged in, or were perceived to be engaged in, protective activity."
The complaint also goes on to accuse Activision Blizzard of taking "adverse actions aimed at curtailing employee rights in this government enforcement action" by requiring its employees to agree to a waiver of rights, and trying to "obtain repressive, if not punitive, secret settlements of sexual harassment claims, non-disclosure agreements, and non-disparagement agreements with severe penalties against employees".
It claims that Activision Blizzard now requires its employees to agree to a waiver of rights, which includes the following conditions:
Employees are requires to "release[s] (i.e. give up) all known and unknown claims that I presently have against the Company… (including [sexual harassment and other claims]"
Employees have to agree to non-disclosure terms that say they have never and will never disclose the terms or existence of any settlement payments
Employees have to agree to non-disparagement terms that they can't publicly criticise Activision Blizzard or any of its "policies, practices [or] standards of business conduct"
Employees have to notify Activision Blizzard before they talk to the DFEH or another government agency, and have to "permit the Company to take all steps it deems to be appropriate to prevent or limit the required disclosure"
Employees have to jointly request, along with Activision Blizzard, that some disclosures should be filed 'under seal' (not on the public record) in legal proceedings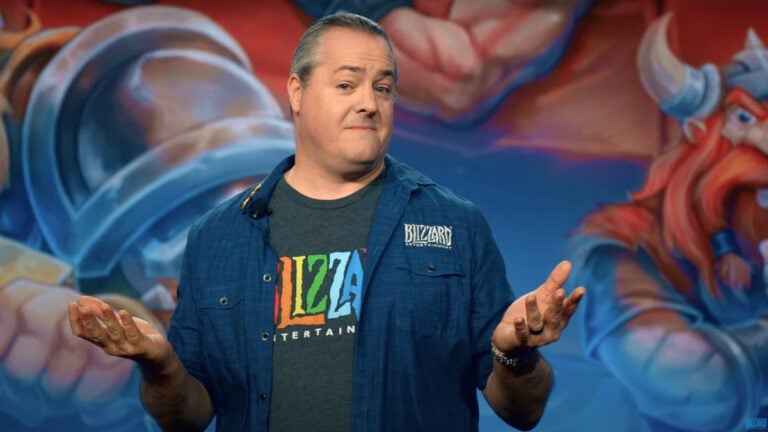 The expanded lawsuit also updates its language throughout to include contingent and temporary workers who were also reportedly affected by harassment and discrimination. The document has replaced many instances of the word 'employees' with 'workers' to make it clear that the accusations do not only relate to full-time permanent Activision employees.
UPDATE: Responding to the expanded lawsuit in a statement issued to Axios, an Activision Blizzard spokesperson denied claims the company destroyed relevant documents.
"With regards to claims that we have destroyed information by shredding documents, those claims are not true. We took appropriate steps to preserve information relevant to the DFEH investigation," they said.
"We have provided the DFEH with clear evidence that we do not have gender pay or promotion disparities. Our senior leadership is increasingly diverse, with a growing number of women in key leadership roles across the company."
ORIGINAL STORY CONTINUES: The DFEH first filed its lawsuit against Activision Blizzard last month, because of its reported failure to handle sexual harassment and discrimination against female employees.
The suit says the DFEH "found evidence" that the company "discriminated against female employees in terms and conditions of employment, including compensation, assignment, promotion, termination, constructive discharge and retaliation," and that "female employees were subject to sexual harassment".
The lawsuit, and Activision Blizzard's subsequent response, led to a staff walkout accompanied by an open letter signed by thousands of current and former employees.
In early August it was announced that Blizzard president J. Allen Brack – one of the few people actually named in the lawsuit and accused of failing to take appropriate action – would be leaving the company "to pursue new opportunities", with Jennifer Oneal and Mike Ybarra replacing him as the new co-leads of Blizzard.
Activision Blizzard CEO Bobby Kotick then claimed during an earnings call that the company will "set the example" on how to handle sexual harassment and discrimination in the games industry.
However, a week later SOC Investment Group, which owns shares in Activision Blizzard, sent a letter to the company's lead independent director stating that CEO Bobby Kotick's response to the lawsuit and its subsequent employee backlash does "not go nearly far enough" to address the issues involved.
Related Products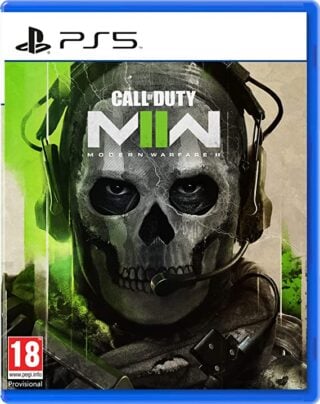 Call of Duty: Modern Warfare 2 (PS5 Standard)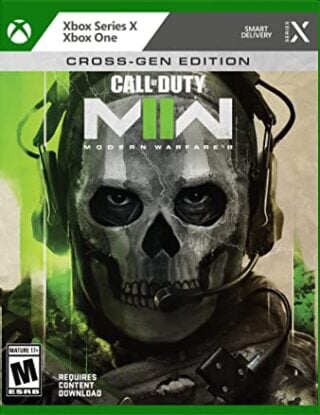 Call of Duty: Modern Warfare 2 (Xbox Cross-Gen)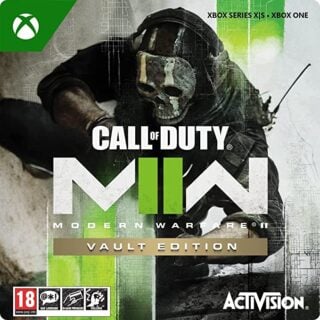 Call of Duty: Modern Warfare 2 (Xbox Vault Edition)

£99.99
Some external links on this page are affiliate links, if you click on our affiliate links and make a purchase we might receive a commission.