Burnout Paradise Remastered looks set for June Nintendo Switch release
"Estimated release date" for EA's racer listed on the US eShop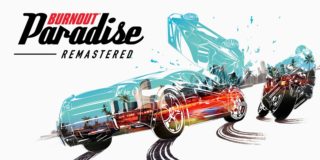 Electronic Arts looks set to release Burnout Paradise Remastered for Nintendo Switch this summer.
An "estimated release date" of June 19 is listed on the on-console US eShop (via Twitter user Wario64), along with a $49.99 price tag.
The game isn't currently listed in the UK eShop on the console itself, while Nintendo's website only confirms plans to release the title in 2020.
Launched for PS4, Xbox One and PC in 2018, Burnout Paradise Remastered features the original game and eight DLC packs including Cops and Robbers, Legendary Cars, Burnout Bikes, and Big Surf Island.
The Switch version will run at 60 FPS and include touch screen map controls.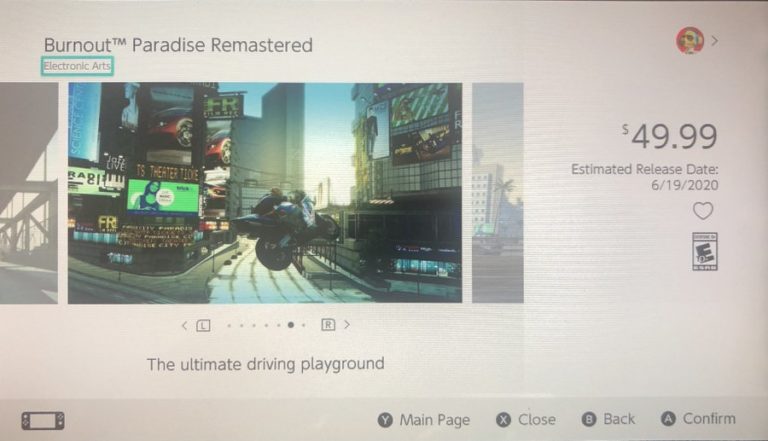 "We want to give players more choice by delivering games they love to the platforms they want to play on," Steve Pointon, EA's SVP of third-party content, said in March.
"Burnout Paradise Remastered is a high-octane, action-packed experience for a whole new generation of players on the Nintendo Switch who can soon experience the excitement of an open world racing game anywhere, anytime."
EA doesn't release many titles for Nintendo's console—the Switch page on its site lists just five currently available games, including three FIFA re-releases—and when it does, they're often stripped of the headline features available on other platforms.
The publisher said in January it remains cautious about the market opportunities on Switch, but also teased plans to release new games for the platform as it continues to grow.