Bungie has won $12 million in a Destiny 2 cheat seller lawsuit
It's the latest in a string of legal victories for the studio against cheat makers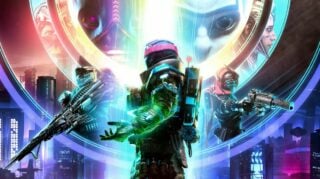 A Destiny 2 cheat seller has been ordered to pay developer Bungie $12 million in damages.
As reported by TheGamePost, Bungie originally filed a lawsuit against Romanian cheat-seller Mihai Claudiu-Florentin in 2021.
It alleged that the defendant "developed and sold" popular cheat software called VeteranCheats, which enabled users to gain an unfair advantage over other players by aiming more accurately and seeing through walls.
Bungie argued that this diminished the enjoyment of the game for those not cheating and reduced its potential revenue from in-game sales.
The lawsuit alleged copyright infringement, violations of the Digital Millennium Copyright Act (DMCA), breach of contract, intentional interference with contractual relations, and violations of the Washington Consumer Protection Act (CPA).
Bungie had been seeking $12,059,912.98 in damages, including $11,696,000 in statutory damages ($2,000 for each of the 5,848 cheat software downloads), which it will receive in full.
"The Court finds that default judgment is appropriately entered in Bungie's favor as to all but the CPA claim," the ruling reads. "The Court finds that damages shall be entered in the amount of: (1) $11,696,000 for violations of the DMCA; (2) $146,662.28 for violations of the Copyright Act; and (3) $217,250.70 in attorneys' fees and in costs. The total award shall be entered in the amount of $12,059,912.98."
Additionally, the court entered a permanent injunction against Claudiu-Florentin, barring them from engaging in further Destiny 2 copyright violations.
Bungie's deputy general counsel, James Barker, said the company's anti-cheat circumvention efforts have seen it spend a "minimum of $2,000,000 on game security staffing and software" to combat Destiny 2 cheating devices like VeteranCheats.
The court's ruling marks the latest in a string of legal victories for Bungie against Destiny 2 cheat sellers. It previously won $13.5 million in damages from Elite Boss Tech and $4.3 million in damages from AimJunkies.
Related Products
Other Products
Some external links on this page are affiliate links, if you click on our affiliate links and make a purchase we might receive a commission.