Bungie 'can't promise' Destiny 2 cross-play support
But developer is "certainly keen to explore anything that would bring players together"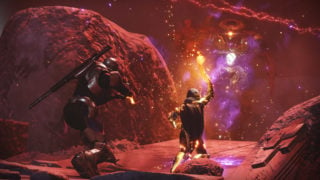 Bungie has said it's unable to promise cross-platform play will come to Destiny 2.
The developer recently added cross-save support to the online shooter, allowing players to transfer their progress from one platform to another.
However, full cross-play support – which would allow players on Xbox One, PS4 and PC to play together – has not been confirmed, although Bungie stated in July that it was interested in the feature.
Asked on Tuesday if the studio has plans to introduce cross-platform play, Bungie communications director David 'Deej' Dague told VGC that while it's interested in "anything that would bring players together", managing its resources is an ongoing challenge.
"While we don't have any promises to make about new features that will come online in the future, I can assure you that there is always a lively conversation at Bungie – as there was for years before we arrived at even cross-save – about things that we could do that would be good for players, and that we want to find the time and resources to invest in and bring to fruition," Dague said.
"We're certainly keen to explore anything that would bring players together so that they can share their experiences."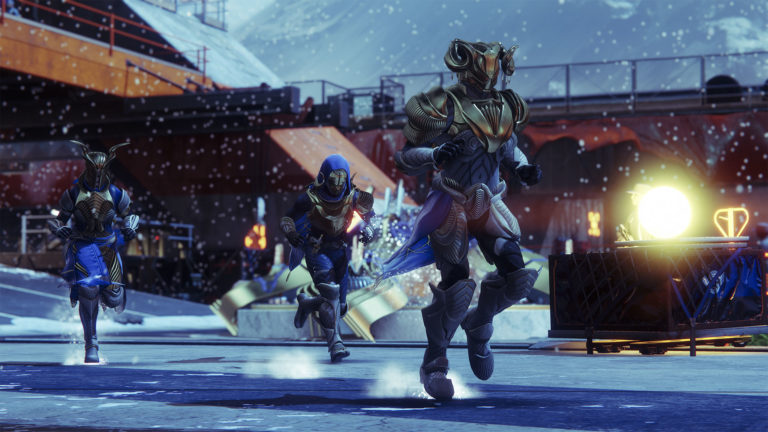 Dague continued: "In terms of the challenges, they're always the same: it's allocation of resources, it's developer hours, it's all of the things that we have to do.
"We make guided decisions as to where we want to invest our time: what sort of features do we think will be most useful to players? What things can we do to evolve the world of the game to keep people engaged and entertained?"
In recent years Microsoft, Nintendo and Sony have relaxed their policies towards connectivity with other platforms, with titles such as Fortnite, Rocket League and Minecraft enabling cross-play between all platforms.
Bungie ended its eight-year partnership with Activision earlier this year and acquired the publishing rights for Destiny, giving it full control over the future of the MMO shooter series.
And in October 2019, Bungie released Destiny's free-to-play revamp New Light, its Shadowkeep expansion, and made Steam the game's new PC home.
Starting with Shadowkeep, everything added to the game – from expansions to new seasons of content – is purchasable separately, enabling players to pick and choose the experiences they want.
Bungie has also pledged not to release any more platform exclusive or early access Destiny content, as had been the case on PS4 in the past.