Brazilian regulator says Sony could compete without Call of Duty, like Nintendo does
Brazil's CADE has approved Microsoft's proposed Activision Blizzard acquistion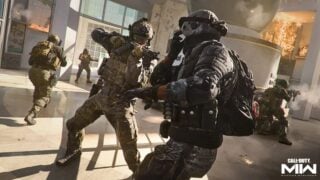 Brazil's Administrative Council for Economic Defense (CADE) has said it believes PlayStation could still be competitive with Xbox even if Call of Duty were to become exclusive to Microsoft's platform.
On Wednesday, the country's competition watchdog said it had approved Microsoft's proposed $68.7 billion merger with Activision Blizzard with no restrictions.
Explaining its reasoning for the decision, CADE appeared to imply that Sony can have little reason to complain about potential exclusivity given that exclusive content played a role in the PlayStation's success story.
"Investment in exclusive content is, and always has been, very important for the competitive dynamics in the console segment," CADE's report states.
"Exclusive content was, most likely, one of the main factors responsible for positioning the PlayStation as a leader in the world console market for more than two decades, a leadership that continues to this day."
CADE then claimed that even if the deal eventually resulted in PlayStation losing access to Activision Blizzard content including Call of Duty, Sony would still have the means to remain competitive – as Nintendo has managed to do without having the blockbuster FPS series on its consoles.
"With the acquisition of a publisher such as Activision Blizzard, and considering the (theoretical) risk of the company's content becoming exclusive to Xbox, it is likely that the eventual conclusion of the transaction will give Microsoft a considerable competitive advantage in the console sector," it said.
"Even so, CADE does not see that such an advantage represents a risk of closing this market for current competitors. As is already seen, Nintendo does not currently rely on any content from Activision Blizzard to compete in the market.
"In turn, Sony has several predicates – strength of the world's leading brand for more than 20 years, extensive experience in the sector, largest user base, largest installed base of consoles, robust catalog of exclusive games, partnerships with multiple third-party publishers, brand loyal consumers, etc – which should contribute to maintaining the competitiveness of PlayStation in a possible post-transaction scenario, even in the face of the possible loss of access to Activision Blizzard content."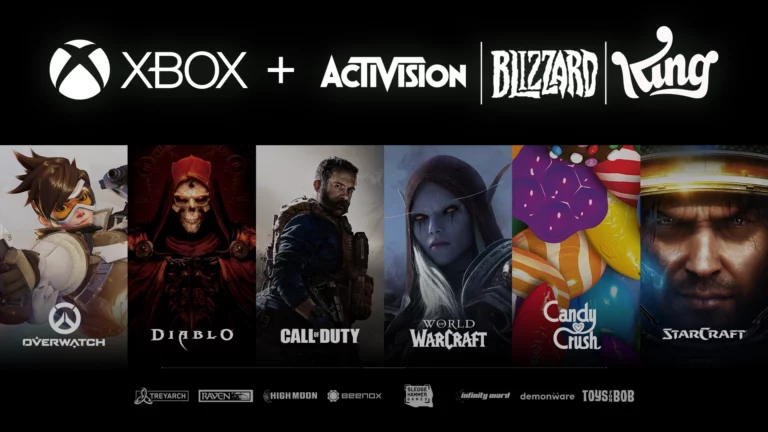 The report concludes that CADE's role was to determine whether the acquisition was going to be damaging to competition in the video games industry as a whole, not to consider only PlayStation's concerns, and that in its opinion this wouldn't be the case.
"It is important to highlight that the central objective of CADE's activities is the protection of competition as a means of promoting the well-being of Brazilian consumers, and not the defense of the particular interests of specific competitors," it explained.
"In this sense, although it is recognised that some PlayStation users could decide to migrate to Xbox in the event that Activision Blizzard games (especially Call of Duty) become exclusive to the Microsoft ecosystem, CADE does not believe that such a possibility represents, in itself, a risk to competition in the console market as a whole."
The Brazilian regulator was one of the first to publicly share its correspondence around the merger, including unprecedented access to Q&A responses from companies such as Sony, Ubisoft, Amazon and Google.
Its decision follows that of Saudi Arabia's General Authority for Competition, which declared in August that it had "no objection" to the proposed games industry buyout.
According to a report published on Tuesday, the US Federal Trade Commission (FTC) could rule on Microsoft's proposed acquisition of Activision Blizzard by late November.
Meanwhile, the UK competition regulator announced on Tuesday that it has set a deadline of March 1, 2023 to publish the findings of its inquiry into the deal.
Related Products
God of War Ragnarök (PS5)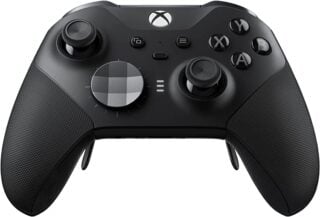 Xbox Elite Series 2 Wireless Controller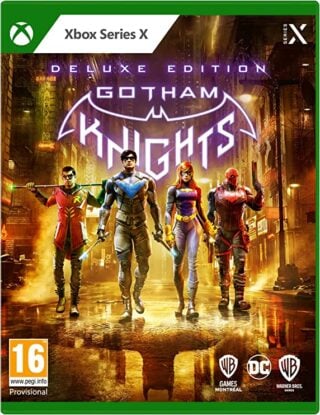 Gotham Knights - Deluxe Edition (Xbox Series X|S)
Other Products
Some external links on this page are affiliate links, if you click on our affiliate links and make a purchase we might receive a commission.