Both Baten Kaitos games are getting an HD remaster on Switch
Baten Kaitos 1 & 2 HD Remaster is coming this summer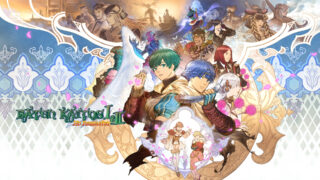 Both games in the Baten Kaitos series are being remastered for the Switch.
Baten Kaitos I & II HD Remaster is coming this summer in a single release, publisher Bandai Namco has announced.
The game was shown during the latest Nintendo Direct presentation, which aired on Wednesday.
It will contain HD versions of Baten Kaitos: Eternal Wings and the Lost Ocean and its prequel Baten Kaitos Origins, both of which were originally released on the GameCube.
Nintendo's official blurb for the game reads: "Wings of the Heart take flight once more. A remastered collection of both Baten Kaitos games, originally released on the Nintendo GameCube system, is coming to Nintendo Switch.
"These emotional journeys feature a distinct card-based RPG system where split-second decisions edge you closer to victory.
"What revelations will come to light in the skies above and the lands below? Baten Kaitos I & II HD Remaster soars onto Nintendo Switch this summer."
Baten Kaitos: Eternal Wings and the Lost Ocean was released on the GameCube in 2003, and was developed specifically for the console because its library was lacking in JRPGs.
The game controls an unseen 'guardian spirit' as they they guide the protagonist Kalas and his party across a floating kingdom in the clouds.
It was followed by Baten Kaitos Origins in 2006, which follows a similar structure but this time follows a different protagonist, Sagi.
Both games were developed by Monolith Soft, which would go on to develop the Xenoblade series.
Related Products
Pokémon Scarlet and Violet Dual Pack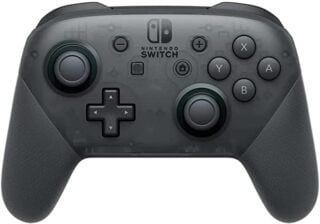 Nintendo Switch Wireless Pro Controller
Other Products
Some external links on this page are affiliate links, if you click on our affiliate links and make a purchase we might receive a commission.