Both Another Code games are being released on the Switch in January
Another Code Recollection contains the DS and Wii point-and-click adventures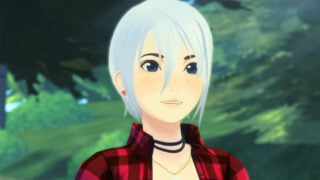 Nintendo has announced that both games in the Another Code series are being released on the Switch.
Another Code Recollection consists of two games – Another Code: Two Memories and Another Code R: A Journey Into Lost Memories – and will be released on January 19, 2024.
Another Code: Two Memories (known as Trace Memory in the US) was released on the DS in 2005, while the sequel was released on Wii in Japan and Europe in 2009.
Both games were developed by the now-defunct studio Cing and were critically acclaimed.
"A young girl named Ashley receives a letter from her father, who she thought had passed away," Nintendo's description reads.
"Seeking answers, she sets off for a solitary island in search of him. Once there, Ashley encounters puzzles and obstacles that threaten to hinder her investigation."
The first game sees 13-year-old Ashley looking for her father on Blood Edward Island. While short, the game was praised for its inventive puzzles, including one in which players had to close the DS over. It remains to be seen how this will be implemented on the Switch.
In the sequel, which will be coming to North America for the first time in this compilation, Ashley is now 16 and is asked by her father to join her at a location called Lake Juliet to find out more about her mother's past.
Developer Cing was known for its unique narrative games, and was also responsible for DS title Hotel Dusk: Room 215 and its sequel Last Window: The Secret of Cape West.
The latter was to be the last game Cing would make, as it filed for bakruptcy in March 2010.
Related Products
Other Products
Some external links on this page are affiliate links, if you click on our affiliate links and make a purchase we might receive a commission.