Borderlands 3 PC is Epic Store timed exclusive
Gearbox shooter to appear on other storefronts in 2020; New trailer released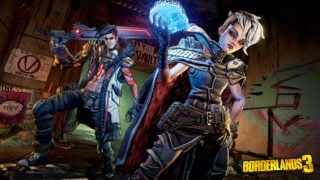 Borderlands 3 will be available on PC exclusively through the Epic Games store from its September 13, 2019 release date until April 2020, publisher 2K has said.
The game will then be made available on "additional PC digital storefronts", the company added in a press release revealing the Borderlands 3 release date, DLC plans and a new trailer.
"The PC gaming community has been an important part of the success of the Borderlands series, and we are excited to be partnering with Epic who recognize its worldwide popularity and share in our commitment to bring Borderlands 3 to this rapidly expanding audience," said 2K president David Ismailer.
"Our mission, in addition to delivering the most engaging and captivating entertainment experiences, is to embrace new distribution platforms that will contribute to our effort to grow the audience for Borderlands 3."
Responding to rumours of Borderland's 3's Epic Games store exclusivity earlier this week, Gearbox CEO Randy Pitchford said on Twitter: "2K/Take Two has exclusive publishing rights for Borderlands 3 and makes all decisions regarding price-points, territories, distribution and platform partnerships.
"To me, exclusives are fine when they come w/ advantages and when they are short – say, six months.
"For what it's worth," he added, "2K's decisions aside, myself and the team at Gearbox have a very keen interest in cross-platform play. We believe multi-platform support is a pre-requisite and Epic's leadership with cross platform support is helpful to our interests there."
The Epic Games store launched as a rival to Steam in December 2018, offering developers an 88 per cent share of the revenue their games bring in, compared to the 70/30 per cent revenue split offered by Valve.
The more attractive revenue split has helped Epic secure some major PC exclusives in the past few months, including Metro: Exodus. Prior to the Borderlands 3 announcement, The Division 2, which was released as a co-exclusive available from Ubisoft's UPlay service and the Epic Games store, was arguably the most high-profile game yet to exclude Steam as a distribution platform.
Upcoming Epic Games store exclusives include Remedy's Control, Obsidian's The Outer Worlds, Panache Digital Games' Ancestors: The Humankind Odyssey, plus Quantic Dream's Detroit: Become Human, Heavy Rain and Beyond: Two Souls.
'Guns that grow legs'
Writing on the PlayStation Blog, Gearbox's art director, Scott Kester revealed new gameplay details for the latest Borderlands instalment, including its arsenal of oddball weaponry.
"If you've adventured in the Borderlands before, you'll recognise most of the weapons manufacturers, but I think you might be surprised by some of their latest innovations," he wrote.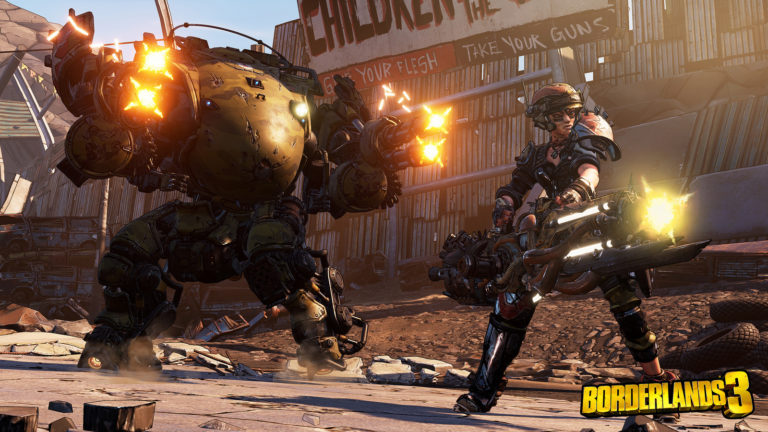 "Atlas now offers guns that fire tracker tags and Smart Bullets; DAHL weapons feature alternate fire modes; and the Maliwan range now incorporates firearms that can toggle between two elements and deal guaranteed elemental damage.
"Looking for something a little crazier? Okay, how about rifles that spawn fire-spewing volcanoes, or guns that grow legs and then chase down enemies while verbally abusing them? We've got those too."
Kester also shared the first details on the Calypso Twins, the game's pair of villains who are uniting the bandit clans and "attempting to get their hands on the galaxy's ultimate power", and changes to the game's co-operative mode.
"Regardless of your respective levels or mission progress, you and your friends can play together online or on the couch, and not only will each of you deal a meaningful amount of damage, you'll also receive your own discrete loot stream," he wrote.
"No more loot ninjas! Of course, if you prefer to play with classic Borderlands 2 co-op rules—where loot is shared—you can choose to do so."
Related Products
Other Products
Some external links on this page are affiliate links, if you click on our affiliate links and make a purchase we might receive a commission.