Borderlands 3 is coming to next-gen consoles and will target 4K/60
Current-gen owners will be able to upgrade for free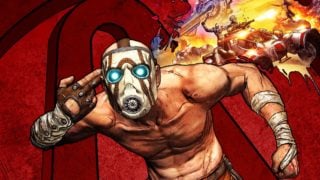 Borderlands 3 is coming to Xbox Series X, S and PlayStation 5, Gearbox announced on Saturday.
The next-gen version of the loot shooter will support 4K resolution at 60fps in single-player on Xbox Series X and PlayStation 5 (but not Series S).
In addition, all next-gen consoles will include additional multiplayer features, including three- and four-player split-screen and two-player split-screen with vertical support. The latter feature will also be added to the current-gen versions via a free update.
All add-on content and saves will transition to the next-gen console versions, Gearbox said, and users will be able to upgrade to the next-gen version within the same console family at no additional cost.
Additionally, Gearbox confirmed that cross-platform play would be added in 2021, and confirmed that another paid DLC is coming later this year, bringing an additional Skill Tree for each Vault Hunter and more to those who purchase it.
Xbox Series X and S will release on November 10, Microsoft announced this week.
The $300 / £250 Xbox Series S was also revealed earlier this week and will target running games at 1440p, with support for ray-tracing, 120fps and 4K upscaling. The console has virtually the same CPU as the $500 Series X, but a less powerful GPU, less memory and no disc drive.