Bootleg Nintendo soundtracks are being sold for big money on eBay
Fake recreations of CDs such as the Banjo-Kazooie soundtrack are selling for hundreds of dollars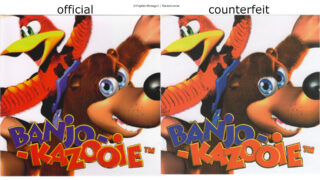 Numerous fake versions of Nintendo soundtrack CDs are currently being sold on eBay for up to hundreds of dollars, it's claimed.
A Californian collector of Rare merchandise who goes by CaptainBreegull on Twitter has noted that counterfeit CD soundtracks for games like Banjo-Kazooie and Super Mario 64 are being sold by users in at least the UK and Japan.
The user believes that Japanese resellers may be buying the bootlegs from UK sellers then 'flipping' them for higher prices on their own eBay stores, but VGC hasn't been able to verify these claims.
What does appear to be the case, however, is that the CDs being sold aren't official products.
According to CaptainBreegull, one particular UK user was selling multiple copies of the Banjo-Kazooie soundtrack for around $30, with each auction only showing a stock image of the soundtrack cover, so they decided to buy one to see if it was authentic.
When the CD arrived, it was a fake, as noted by telltale signs on the cover (the 'A' in 'Kazooie' has a smaller hole, for example) and the disc itself.
After checking the user's eBay account, VGC notes that the same person has sold at least 13 copies of the Banjo-Kazooie soundtrack at prices ranging from £16 ($19) to £53 ($62).
Five of these were bought by a single user, implying that they could have been bought to be resold.
CaptainBreegull also notes that numerous Japanese sellers are listing bootleg Banjo-Kazooie CDs for around $300 (as seen here and here, for example). Unlike the UK seller, these listings actually show photos of the products being sold, revealing them to be counterfeits due to the logo design.
These sellers also have numerous other game soundtrack CDs selling for similar or higher prices, although some of these appear to be authentic, suggesting they may not realise the Banjo CDs are bootlegs.
"Sellers in Japan do this all the time," CaptainBreegull told VGC. "They find good deals on video game soundtrack CDs and then sell them for sometimes a 1000% markup.
"I know [Rare developer] Huw Ward sold a lot of his soundtracks in 2020 (I was able to get a couple of them), and a seller in Japan won his sealed copy of the Donkey Kong Country 2 soundtrack for around $400 and flipped it for a very high price."
Part of the reason for these large prices is Nintendo's continued apparent reluctance to make official soundtracks of its game music widely available, either physically or digitally.
Japan is the only market where physical video game soundtracks are commonplace, forcing the rest of the world to import them at often exorbitant prices.
Meanwhile, the company has been routinely issuing copyright strikes to YouTubers who share their music online, and the overriding response from those affected is that there's no official way to acquire it.
"Nintendo has every right to issue copyright blocks," wrote journalist Mat Ombler in a VGC column earlier this year.
"The company owns the rights to its music and is free to dictate how it can and can't be used. But by removing YouTube uploads of Nintendo soundtracks, the company is leaving the millions of fans that want to listen to its music with no viable ways of doing so.
"In fact, Nintendo's fierce protection of its IP is actually having a counter-intuitive effect, as it's worsening the issues of accessibility and aiding music piracy, rather than preventing it."
CaptainBreegull echoed these sentiments, telling VGC: "The video game soundtrack market has really boomed in the past couple of years."
Noting that some users are knowingly buying unofficial knock-offs, he explained: "Many pirate soundtracks are being made by fans – pirate, not counterfeit, because they're clearly not trying to trick anyone into thinking they're official.
"And the prices of [authentic] official video game soundtrack CDs and cassettes have gone up on eBay dramatically – although partly because of the all of these sellers in Japan hoarding the entire market and artificially raising the price."
Related Products
Pokémon Scarlet and Violet Dual Pack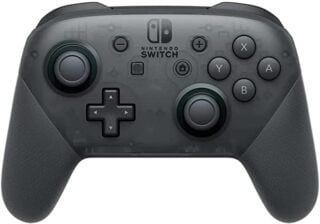 Nintendo Switch Wireless Pro Controller
Other Products
Some external links on this page are affiliate links, if you click on our affiliate links and make a purchase we might receive a commission.