Bloober's Silent Hill 2 remake is officially coming to PS5 and PC
A new version of the 2001 survival horror game is in development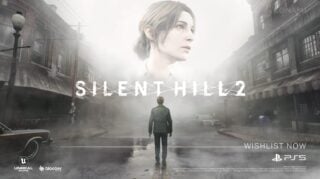 Following months of anticipation, Konami has officially confirmed a Silent Hill 2 remake.
The game was revealed during a 'Silent Hill Transmission' live stream on Wednesday and is being developed by Bloober Team, the Polish studio behind The Medium, Layers of Fear and Blair Witch.
The game will be released for PlayStation 5 as a console exclusive, as well as PC, Konami said, and original creators such as art director Masahiro Ito and composer Akira Yamaoka are said to be "closely" involved.
Silent Hill 2's remake was one of several projects announced on Wednesday, alongside Silent Hill Townfall by Observation developer No Code, and another new game called Silent Hill F.
In a post on the PlayStation Blog, Konami revealed further details, such as that the game will be powered by Unreal Engine 5 and use its Lumen and Nanite technologies.
Bloober is also rebuilding the combat system and certain set-pieces, Konami said, "among other things", such as rebuilt cut-scenes using motion capture sessions.
Mateusz Lenart, the creative director behind Bloober's The Medium and Blair Witch, will lead the Silent Hill 2 project.
Bloober said it intends to recreate everything that made the original game a classic, and to add new elements to make the game world more immersive.
"Silent Hill 2 is a cult classic, and it's widely recognised as one of the best games ever made," Lenart said. "We want Silent Hill 2 to make the same strong impression today that the original game did 21 years ago.
"While we want to achieve the same end result, players' expectations evolve over time, and certain things need to be modernized to have the same or similar effect. For example, that's why we went with the over- the-shoulder camera so we can immerse the players into the game world as much as possible."
Art director Masahiro Ito said he was first approached to work on the remake three years ago.
"It's been a really long time. But now we're able to remake this title and finally we can tell you all about it so I am very excited," he said. "I had a hard time dodging the many questions from fans."
Composer Yamaoka said the remake would have "a new musical style" and also elements that would please fans.
"I am personally very happy that this game, which is more than 20 years old, is being revived again as a new game in the form of a remake," he said. "The fact that Silent Hill remains in everyone's hearts more than 20 years later makes me very happy. I couldn't be more proud."
He added: "The remake also has a new musical style, new challenges, and sound design and music that will be able to please the existing fans, and of course for the players who don't know Silent Hill 2."
Christian Svensson, Sony Interactive Entertainment's VP of third-party relations, said: "Being huge fans of the franchise, our team at SIE feels fortunate and excited to support the revival of Silent Hill… we eargly await hearing more about what's in store fro this beloved franchise."
Bloober has regularly been linked to the Silent Hill franchise over the past couple of years.
Last June it announced a "strategic co-operation agreement" with Konami, months after Bloober's CEO claimed it was working on an existing horror IP from "a very famous gaming publisher".
Related Products
Other Products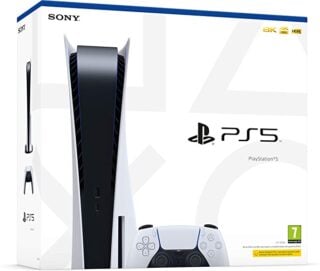 PlayStation 5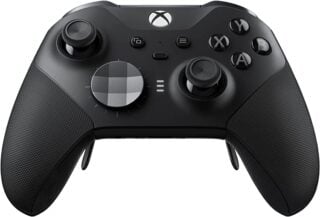 Xbox Elite Series 2 Wireless Controller
Some external links on this page are affiliate links, if you click on our affiliate links and make a purchase we might receive a commission.