Blizzard reveals Diablo 4's 'highly customisable' Rogue class
"Our goal is to let you create the kind of Rogue that you want to play," says game director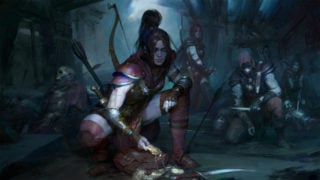 Blizzard Entertainment provided a fresh look at Diablo 4 on Friday with the reveal of the Rogue character class.
"The mantra for Diablo 4 has been customisation first and the Rogue takes this to a whole new level," game director Luis Barriga said during BlizzCon's opening ceremony.
"From the beginning the Rogue has been an incredibly flexible class, able to adapt to any situation. Our goal is to let you create the kind of Rogue that you want to play.
"Whether it's an unrivalled archer modelled after the original sisterhood or a cloak and dagger Rogue from the darkest alleys of Caldeum, you will have the freedom to create the Rogue that you imagine by customising the looks, the background and the playstyle of your character."
Activision Blizzard confirmed earlier this month that both Diablo 4 and Overwatch 2 will not launch until at least 2022.
Blizzard also announced Diablo 2 Resurrected at BlizzCon on Friday. The HD remaster is coming to PC, PS5, PS4, Xbox Series X/S, Xbox One and Nintendo Switch in 2021 with support for cross-progression.