Blizzard has seemingly leaked World of Warcraft: Wrath of the Lich King Classic's release date
The recreation of the game's second expansion looks set to arrive in September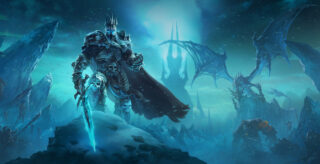 Blizzard has seemingly leaked the World of Warcraft: Wrath of the Lich King Classic release date.
As spotted by Wowhead, the game's official website was briefly updated to state that it will be released on September 26, 2022.
An image, which has since been removed, included the following message: "The Lich King Returns September 26, 2022".
Announced in April, the recreation of the game's second expansion will free be for any player with an active World of Warcraft subscription.
"We're thrilled to revisit one of the most beloved eras in Warcraft history with Wrath of the Lich King Classic," Blizzard president Mike Ybarra said at the time. "The original release of this expansion brought many improvements to the game, along with a timeless villain and an epic story.
"We're taking care to preserve the authentic Classic experience for those looking to relive their glory days in Northrend—and deliver a worthy and accessible re-creation for those embarking on this vast adventure for the first time."
Wrath of the Lich King Classic features
The Grim Frozen North: Players will begin their journey in one of two zones in Northrend—Borean Tundra or Howling Fjord—and experience some of the most epic vistas and beloved storylines in all of Warcraft before breaching the seat of the Lich King's power in Icecrown.
The Rise of Death Knights: Available to both factions and starting at level 55, Death Knights—WoW's first hero class—harness the powers of darkness to help combat the evil that threatens Azeroth.
New profession—Inscription: This new profession allows players to scribe mystical glyphs that alter the appearance and modify the properties of spells and abilities, as well as craft powerful trinkets and off-hand items.
Achievements Unlocked: Achievements are coming to WoW Classic, giving players a whole new set of rewards for their exploits and accomplishments.
Dungeons & Raids: Relive seminal 5-player dungeons like Azjol-Nerub and the Culling of Stratholme, and lay siege to Naxxramas in a 10-player raid, an update of its original iteration as a 40-player raid in pre-expansion World of Warcraft.
World of Warcraft's next new expansion, Dragonflight, will also be released later this year.
Blizzard launched the Dragonflight alpha test last week. Phase one of the alpha focuses on several features of the expansion including one of its four new zones, the frosty peaks of Azure Span.
It also introduces dragon riding, an all-new skill-based method of aerial travel which lets players fly around on a customisable drake.
And it includes World of Warcraft's first ever combination race and class, Dracthyr Evokers. Players can create both humanoid and draconic forms, pick between the Alliance and Horde, and choose to be a healer or ranged damage-dealer.
Players who want to participate in the alpha can opt-in for a chance to become a tester. Blizzard has said it will be sending out invitations regularly throughout the test.
Other Products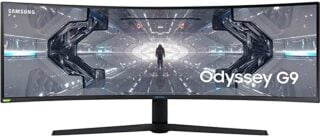 SAMSUNG 49-inch Odyssey G9 Gaming Monitor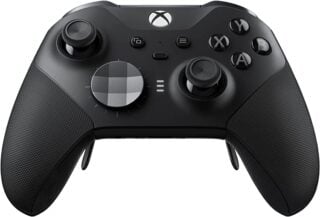 Xbox Elite Series 2 Wireless Controller
Some external links on this page are affiliate links, if you click on our affiliate links and make a purchase we might receive a commission.