Blitzchung reveals he skipped school over pressure of Blizzard ban
Banned Hearthstone player concerned over level of exposure he received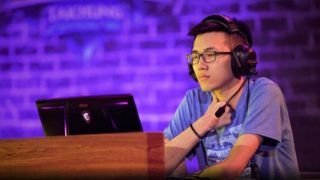 Banned Hearthstone player Ng 'Blitzchung' Wai Chung has revealed that the pressure of last year's Blizzard esports controversy led to him skipping a period of university.
California-based Blizzard banned Chung from Hearthstone esports for one year and withheld $10,000 in prize money he'd won for stating, "liberate Hong Kong, revolution of our times" during a post-match livestream in October 2019.
Following widespread condemnation, Blizzard conceded it had reacted "too quickly" and said it would reduce Chung's ban to six months and let him receive his winnings. However, it claimed its business interests in the lucrative Chinese market had "no influence" over its decision to ban the player.
Chinese tech giant Tencent owns a 4.9% stake in Blizzard's parent company, Activision Blizzard.
Speaking to People Make Games in January, Chung discussed the "really stressful" experience of being at the centre of the controversy, which led to multiple protests and even drew the attention of US senators.
The esports player said he believes the incident was much more prevalent in the West than in Hong Kong, but confessed that the pressure of his exposure led to him skipping a period of university.
"[There was] way too much going on. I couldn't handle that much and I decided to skip my school for a semester," he said.
"I think it was more about me being under the spotlight. That was really stressful to me and also there are two casters involved in the incident and I was really worried about them as well."
Chung revealed that he travelled to Taiwan in November to visit the two casters who were also banned for his Hearthstone match interview and "felt better" afterwards.
"One of the casters was worried more about me than himself," he said. "He told me everything is OK and 'you just need to worry about yourself'."
Chung said that while he was disappointed with Blizzard's actions, and it still hasn't apologised to him personally, he does not hate the company.
He said the decision to return his prize money was "kind of fair" but added that he would be more happy if Blizzard reversed it's decision to ban the two casters involved.
The eSports player's bigger concern appears to be the political situation in Hong Kong and worries over freedom of speech.
"This is not a normal thing. You shouldn't have to be worried about things like that," he said.
He added: "That thing being so public is part of where my pressure comes from. Not just being under the spotlight, but also when you're more well-known you're more dangerous."
Blitzchung will return to professional play in April and said he will keep political comments to his Twitter feed in future.
Other Products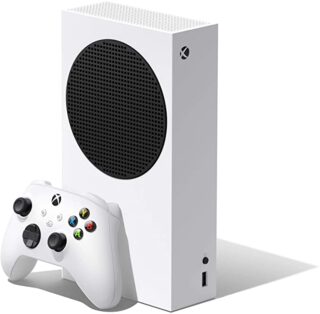 Xbox Series S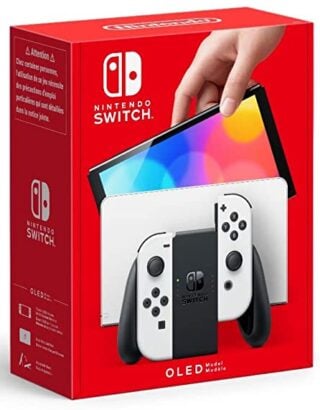 Nintendo Switch OLED
Some external links on this page are affiliate links, if you click on our affiliate links and make a purchase we might receive a commission.