BlazBlue creator Toshimichi Mori has left developer Arc System Works
"I know this may cause anxiety, especially for BlazBlue users. I am truly sorry for this."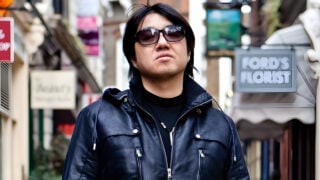 BlazBlue series creator Toshimichi Mori has left developer Arc System Works after nearly two decades at the company, he announced on Sunday.
Writing on social media, Mori gave no reason for the departure but thanked fans and staff for their support and indicated that he intended to continue working in the games industry elsewhere.
"I, Toshimichi Mori, have left Arc System Works after many years of service," he wrote.
"Having been involved in the development of Guilty Gear X at a company called Pickpak, I joined Arc System Works and after developing numerous fighting games, I was able to develop my masterpiece, BlazBlue, and have had the opportunity to have relationships with many users.
"The many experiences I have had over the past 20 years since joining Arc System Works are the treasures of my life. I can only express my gratitude to the Arc System Works staff, the people who have helped me, and the users who have supported me. Thank you so, so much."
He added: "I know this may cause anxiety, especially for BlazBlue users. I am truly sorry for this. I hope to be able to deliver more games to users in some form in the future, and I will do my best to achieve this. Iwould like to thank you in advance for your support."
Mori joined Arc System Works in 2003, where he worked on the Guilty Gear series of fighting games. He later went on to produce and design the BlazBlue series, as well as being the main illustrator for its earliest entries.
Since announcing his departure from the developer on Sunday, Mori has received an outpouring of support from fans, with nearly 2,000 replies at the time of publishing.