Black PS5 firm calls scam accusations 'hurtful and unfair' after disastrous launch
SUP3R5 accuses YouTubers of pushing scam narrative; company "may try again" with sales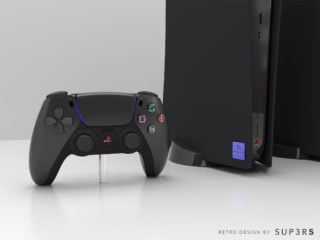 The company behind last week's disastrous black PlayStation 5 pre-sale has called accusations that the launch was all a scam "hurtful, confusing, and unfair".
SUP3R5 also accused content creators who published videos claiming to have "proof" of its scam of attracting viewers through clickbait tactics.
Start-up company SUP3R5 made around 300 of the PS5 consoles – which feature a custom design based on the PlayStation 2 – available to pre-order to North American residents on Friday, priced at $649 ($200 more than the regular PlayStation 5 RRP).
After a short marketing campaign, the consoles had generated a great deal of interest and media coverage, with many consumers greatly anticipating Friday's pre-order sales.
However, the launch ultimately ended in disaster when SUP3R5's website struggled to cope with demand and took many customer's payments without them securing a console. Later, its website wouldn't allow customers to delete their credit card data.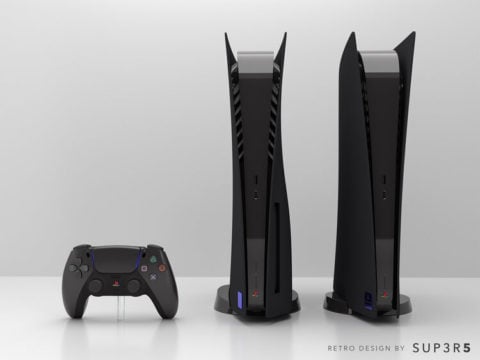 The company issued a statement promising refunds and saying it was "embarrassed" with how the launch went, but just hours later it cancelled all successful orders and permanently deleted its Twitter account, due to its team allegedly receiving "credible threats to their safety."
Many consumers had already expressed suspicion over the start-up's ability to create the custom PS5s, and that feeling was only strengthened after the launch events ended with many customers temporarily out of pocket and the company responsible deleting its social presence.
In a statement issued by the company on Tuesday, SUP3R5 attempted to address the speculation and explain exactly what happened with the launch.
The company claimed that the scam narrative had emerged partly due to the fact it was a startup company, but also because of users on Twitter and YouTube "actively pushing" it to their audiences.
It acknowledged that Friday's pre-sales had been an "incredibly disappointing, frustrating experience" for everyone, and said it wanted to "set the record straight" amid a significant amount of speculation online.
"We've been using the term 'Scam Panic' to describe the first problem we encountered after we launched our storefront and Twitter account," it said. "We think it's perfectly reasonable to be sceptical of an operation that spun up as quickly as we did. However, we began to see people on Twitter and YouTube actively pushing the scam narrative, some even claiming to have proof of this.
"This was hurtful, confusing, and unfair – given that we hadn't even sold anything at that point – and thus had no reputation to prove or disprove it."
It added: "Nobody had any proof of anything, really – only that we're new. We began to respond to these accusations as best we could, explaining that we are new, we have no reputation, and if anyone feels uncomfortable trusting us with their hard earned cash because of that, please do not buy anything from us."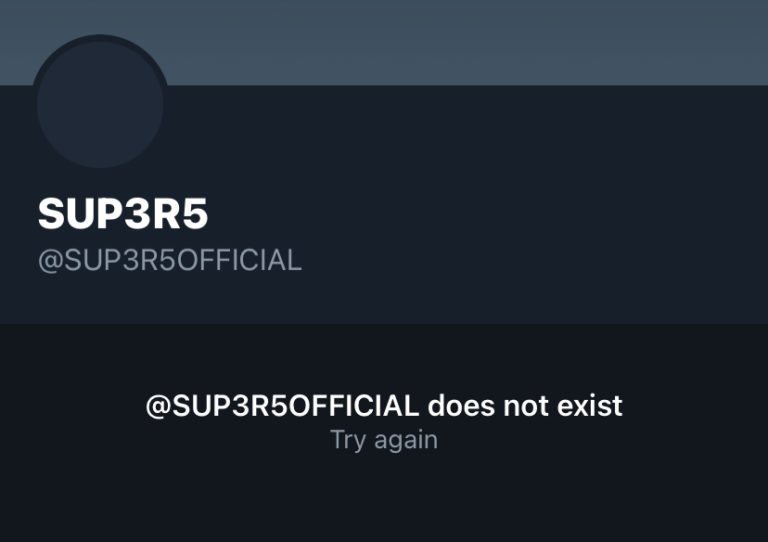 SUP3R5 said its view was that the many videos accusing it of scamming customers carried "a healthy amount of scepticism and annoyance about us existing," but accused many of them of bending the truth in order to attract viewers.
"Our best guess is that the creators of these videos took this approach to attract viewers through a clickbait title at our expense," it said.
"We understand that views matter for monetization, and it's hard to fault someone for jumping on a good opportunity to drive more views their way. We hope it worked. We hope that in the future, they exercise much greater consideration for others before throwing out unfair accusations."
On the payment issues, the company claimed that it's now refunded 98% of all orders made for the black PS5 consoles and accessories, with the remaining 2% to be completed sometime this week.
It confessed that it had expected some payment problems due to strong demand for its custom consoles, but it also defended its security, stating that its processors were Stripe and PayPal, both of which it noted comply with global security standards.
"We knew that there would probably be some problems with payments, given the traffic we were expecting," SUP3R5 explained. "We did not expect there to be payments taken without orders being secured. This was not okay, and as soon as we discovered this was happening, we immediately began working on reversing the erroneous payments.
"On top of this, our payment processor for standard payments disconnected from our site during pre-orders. Because of this, suddenly everyone lost the ability to delete their cards from their profiles."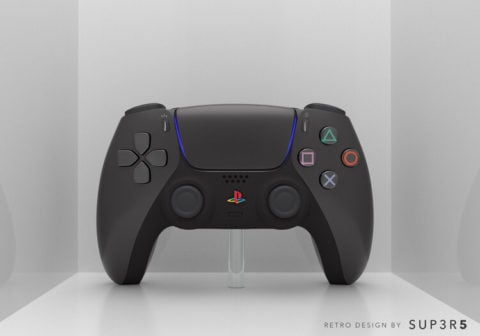 With the scam narrative already circling around, SUP3R5 said the payment issues sparked speculation that it was keeping everyone's credit card numbers to steal them.
"This isn't true, and we hate that we even have to say that," it said. "Also, this concern ignores how payments systems work, and the strict standards in place to prevent theft of credit card information."
SUP3R5 went on to reiterate its claim that shortly after the launch issues its team received credible threats to their safety, which it said led to it seeing no way forward that would be worth the risk.
"Nobody should ever have to deal with the psychological distress of receiving credible threats to their safety," it said. "Nothing is worth that. We received multiple threats, some of which appeared to be actively trying to locate us to inflict physical harm. This is not what we signed up for, and that's why we decided to cancel orders and refund everyone."
The company said that it could yet revive the black PS5 consoles. "At this point, if things calm down and we see a safe way forward, we may try again," it said.
"If we do, it will be with a quiet, invitation-only approach. Those invitations would go to those who had secured an order previously, stayed within the order limits, and did not list their pre-order on eBay."
Related Products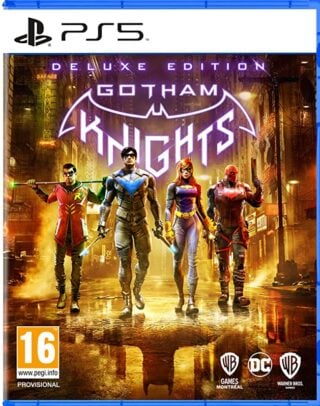 Gotham Knights - Deluxe Edition (PS5)
Other Products
Some external links on this page are affiliate links, if you click on our affiliate links and make a purchase we might receive a commission.