Black Ops Cold War is reportedly shown in leaked promotional material
Next Call of Duty game could release in October


Images reportedly showing promotional material for the next Call of Duty game could have revealed its title and pointed to an October release window.
As reported by popular fan sites ModernWarzone and TheGamingRevolution, the unverified images are said to show a future Doritos promotion for Call of Duty: Black Ops – Cold War.
The small print on the alleged images shows a start date of October 5, 2020, which could suggest a release window sometime that month.
The authenticity of today's leak has not been verified. However, VGC had previously been told that the name of the next Call of Duty would indeed be Black Ops Cold War.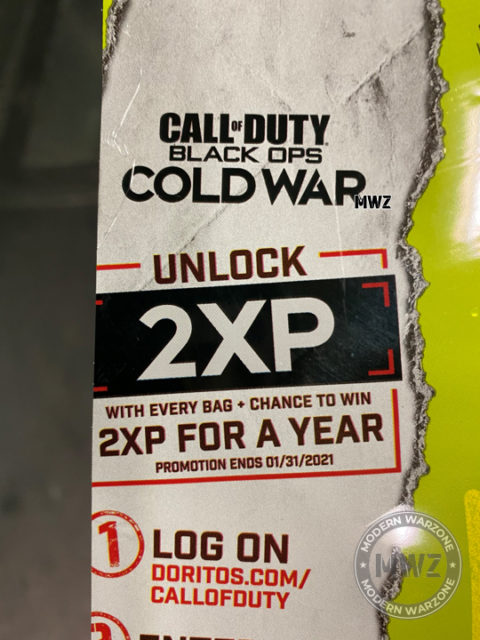 It's likely that Black Ops Cold War will be announced during Call of Duty Warzone season 5, which is due to start on August 5 and introduce significant map changes to the free-to-play game.
VGC was told earlier this year that Activision would announce the next premium Call of Duty game via Warzone as, with more than 60 million players, the publisher understandably sees the battle royale game as an ideal platform to unveil the next instalment.
Activision will integrate Black Ops content into Warzone, thus combining the franchise's sub-brands for the first time outside of Call of Duty Mobile, we were told.