Black Ops Cold War datamine uncovers campaign, multiplayer and Warzone details
Call of Duty 2020 looks set to visit Russia, Vietnam, Nicaragua and Germany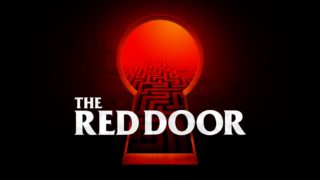 A datamine of what's reportedly an alpha build of the next Call of Duty game—which is understood to be Black Ops Cold War—has seemingly revealed details about the title's campaign, multiplayer and Warzone offerings.
References to the Call of Duty 2020 alpha build, which is titled The Red Door, were uncovered on the PlayStation Network in June before a listing for it was spotted on the Microsoft Store last week.
Dataminers investigating the build have since uncovered suggestions that the game's campaign will visit locations including Germany, Russia, Vietnam, and Nicaragua.
Red Door files examined by Prototype Warehouse include references to what may be campaign mission names including Stakeout (Germany), Armada (Vietnam), Prisoner (Vietnam), Revolution (Nicaragua), Amerika (Russia), Duga (Russia), KGB (Russia), Siege (Russia), and Yamantau (Russia), plus side missions called Tundra and Takedown.
The following multiplayer references were also uncovered, suggesting they could be map names: Black Sea, Cartel, KGB, Miami, Moscow, Satellite, Tank, and Tundra.
According to the site, Red Door also contains references to Call of Duty: Warzone in the form of Duga, Forest, Russia and Ski Slopes, plus mention of the anticipated Zombies mode.
VGC understands Black Ops Cold War will even be unveiled via a meta-game in Call of Duty Warzone.