Black Ops Cold War beta trailer shows off new multiplayer mode Fireteam: Dirty Bomb
It will be playable on PS4, Xbox One and PC this weekend
Activision has released a Call of Duty: Black Ops Cold War trailer showing off one of the game's new multiplayer modes, Fireteam: Dirty Bomb.
The 40-player mode sees 10 teams of four players competing to locate and deposit uranium into bombs before detonating them.
"Each detonation causes radiation to leak out to large areas of the map, scoring points for the team that ignited the bomb and transforming huge portions of the map into radioactive hazards for everyone," according to Treyarch.
"The longer a player hangs onto uranium, the longer radiation sickness sets in. This affects Perk benefits, movement, health regeneration, and ultimately, your Operator's life.
"When that life runs out, you'll experience the Fireteam Spawn system unique to Fireteam modes in Black Ops Cold War Multiplayer. You'll have to make a tactical choice in redeploying into the map by spawning onto a teammate not currently in combat, by parachuting right back into the action, or by spawning directly into the passenger seat of a teammate's vehicle for instant gratification."
Fireteam: Dirty Bomb will be playable across two large-scale maps this weekend as part of the Black Ops Cold War beta, which will run from October 15-16 (all PS4 players and Xbox One/PC pre-order customers), and from October 17-19 (all players).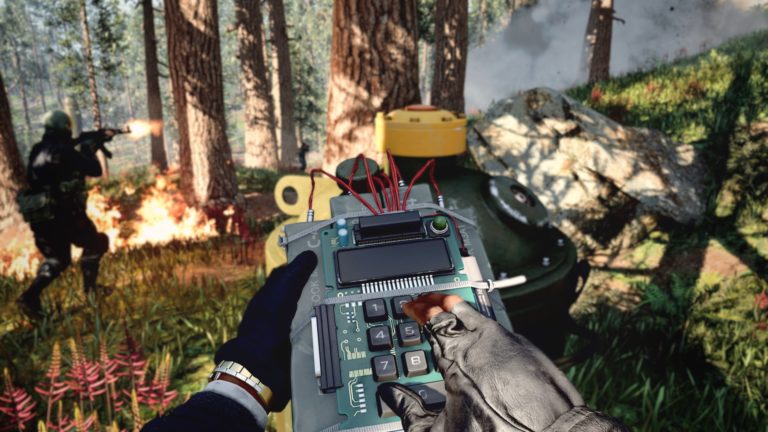 Treyarch has also outlined the following improvements made to the beta since the beginning of last weekend's PS4 exclusive access period:
GAMEPLAY
Adjusted tuning on the Duster Stock attachment to prevent faster sliding than intended.
Increased the cooldown on the Spy Plane to help limit their numbers in the sky at one time.
Increased TDM score limit from 75 to 100 for better match pacing.
Updated the Assassin Perk description for clarity. (Updated Oct. 9)
Slightly reduced damage output of the Milano 821 SMG. (Updated Oct. 9)
GENERAL
Adjusted conditions for joining in progress to prevent players from joining matches that are about to end.
Moved VIP Escort exclusively to the Featured playlist.
BUG FIXES
Fixed an issue where controller input could become locked after removing keyboard and mouse hardware used in a previous session.
Update: The team is still investigating an issue where a controller can become unresponsive when loading into a match.
Fixed an issue with multiple Optics being misaligned in ADS and blocking the player's view, including Snappoint, Diamondback, and Hawksmoor attachments.
Fixed a bug where players would get "UI Error 66156" when selecting "Add Activision Friends" from the Recent Players menu.
Fixed an issue where other players' names were not visible in the pre-match lobby.
STABILITY
Fixed crashes that could occur during the Best Play in a VIP Escort match.
Fixed a crash that could occur while selecting Operators in the front-end menu.
Fixed a crash that could occur when a SAM Turret missile hit a target when the turret was destroyed.
Fixed a rare crash that could occur if a Gunboat was beached for too long.
Related Products
Other Products
Some external links on this page are affiliate links, if you click on our affiliate links and make a purchase we might receive a commission.