Black Ops Cold War and Warzone Season 2: content details, update times and gameplay trailer released
Multiplayer, Zombies and Warzone content updates revealed
Activision has published a detailed rundown of everything players can expect from Call of Duty: Black Ops Cold War and Warzone Season 2.
Set for release on February 25, Season 2 will include a new "large-scale" Zombies experience called Outbreak, six free-to-acquire weapons, four multiplayer maps and fresh points of interest in Warzone, among other features.
In a new blog, Activision revealed the content that will be made available at launch and later in the season.
More Call of Duty:
MW2 best loadout | Best Vanguard loadout | Call of Duty Vanguard review | Modern Warfare 2 (2022) details | Best Warzone loadout | Warzone best sniper | Warzone best SMG | Warzone best Stoner 63 | Warzone best AK-47 | Warzone best Bullfrog
Season 2 will include four new Operators: Naga: Warsaw Pact (launch week), Maxis: NATO (in season), Wolf: NATO (in season) and Rivas: NATO (in season).
It will introduce six new weapons: FARA 83: Assault Rifle (launch week), LC10: SMG (launch week), Machete: Special (in season), E-Tool: Melee (in season), R1 Shadowhunter: Special (in season) and ZRG 20mm: Sniper (in season).
New Zombies experience Outbreak will also be available during launch week.
"Continuing the Dark Aether story, Outbreak takes place across massive play spaces throughout the Ural Mountains, packed with new enemies, team objectives, player rewards, and intel to discover on foot, in vehicles, or by jump pads," Activision says.
"Whether its hunting down elite enemies using a satellite tracker, escorting a Rover that detects dimensional portals, or holding out against zombies in a confined Dark Aether zone, agents of Requiem will need to complete these investigations before they can Exfil… or risk entering a Dark Aether portal to a new region for even more rewards."
Zombies will also introduce two new skill tiers, an ammo mod which makes all bullets deal explosive damage, and a field upgrade which once activated, sees all enemies "immediately target the Frenzied Guard user for a brief period, during which time only Armor will take damage".
Season 2's new multiplayer maps are Apocalypse (6v6, launch week), a Lao jungle cartel base in the heart of the Golden Triangle, Golova (multi-team, in season), a traditional Russian village located within the Ural plains, Miami Strike (6v6, in season), a smaller daytime version of the original Miami map, and Mansion (2v2, 3v3, in season), a Gunfight and Face Off map set in Havana, Cuba.
New multiplayer modes will include Gun Game (free-for-all, launch week), Stockpile (6v6, in season) and Hardpoint (multi-team, in season).
A new Scorestreak, the handheld minigun Death Machine, will be available at launch week in Cold war and Zombies, while Outbreak will include two new vehicles, a sedan and a light truck.
New Warzone points of interest to explore and scavenge will include the cargo tanker Vodianoy, which is heading toward the port of Verdansk.
"Meanwhile, within Verdansk, something major is beginning to rumble deep underground," Activision teases. "Although other reports on these new locales are still classified, we'd advise to explore these areas at your own risk."
Two new Warzone game modes are also on the way. Exfiltration (in season) sees players tasked with locating and holding a sole portable radio for a set period of time in order to win the game. Once in their possession, players (or their squad, in non-Solo modes) are marked on the map as if they are under a Most Wanted Contract. If nobody secures an early exfil with the radio, there'll be a circle collapse and last man standing rules will apply.
Limited-time mode Rebirth Island Resurgence Extreme (launch week) takes the existing respawn-enabled Resurgence mode and increases the player count to up to 90.
Season Two 2's Battle Pass will be detailed on February 23. On the same date, players will be able to download a Black Ops Cold War Season Two update scheduled between 9pm and 11pm PT (5am and 7pm UK on February 24). Warzone will receive its Season 2 update 24 hours later.
All Black Ops Cold War and Warzone Season 2 content is expected to be available between 9pm and 11pm PT on February 24 (5am and 7pm UK on February 25).
Black Ops Cold War and Warzone Season 1's final week kicks off today with the launch of new playlists ahead of a double XP weekend.
Related Products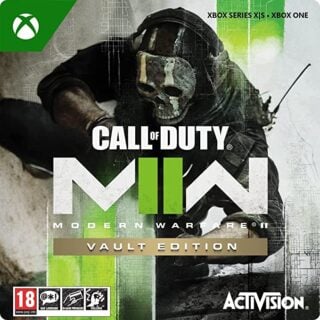 Call of Duty: Modern Warfare 2 (Xbox Vault Edition)

£99.99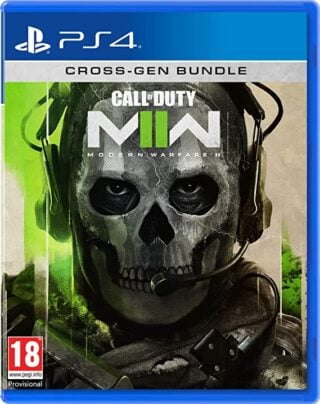 Call of Duty: Modern Warfare 2 (PS4 Cross-Gen)
Other Products
Some external links on this page are affiliate links, if you click on our affiliate links and make a purchase we might receive a commission.