Black Ops 4 adds Infected mode, World League Divisions
Multiplayer mode hits PS4 first, while Xbox One and PC get new Blackout map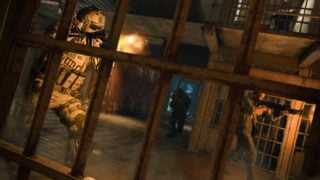 Treyarch has released the latest Call of Duty: Black Ops 4 update, which adds the Infected multiplayer mode to the PS4 version of the game.
Black Ops 4's take on Infected, which has appeared in multiple Call of Duty games, has a zombie-themed twist, pitting "a team of Survivors against an ever-growing horde of Infected, starting with a randomly-selected patient zero".
To prevail, at least one survivor needs to be alive when the game timer runs out, while infected players must spread the disease to every player before the clock runs down.
Infected should launch on Xbox One and PC in a week's time, in line with Sony's exclusivity deal with Call of Duty publisher Activision.
In the game's World League Hub, newly added Skill Divisions on all platforms will now reflect each player's skill tier in the ranking system, from Competitor (bottom 50 per cent of players) through to Master (top two per cent).
The new Blackout map Alcatraz, which launched on PS4 last week, also makes its way to Xbox One and PC as part of the update — check out Reddit for the full patch notes.
While Blackout usually requires players to own a copy of Black Ops 4, Activision is currently offering free access to the battle royale mode on all platforms until Tuesday April 30.
Treyarch also confirmed on Twitter that the update removed the ability to play duos in Blackout in order to "encourage gameplay in other playlists".
The move didn't go down well with players though, and Treyarch said "the current plan" is to restore duos on April 10 on consoles, with a PC date to follow.
Elsewhere, the update tunes the KN-57 assault rifle in multiplayer by increasing its four-shot range and slightly increasing recoil.