BioWare is laying off 50 employees
General manager says BioWare "must shift towards a more agile and more focused studio"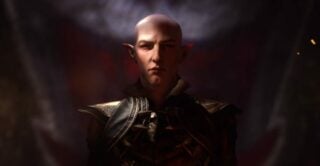 Dragon Age and Mass Effect studio BioWare has announced plans to lay off "approximately" 50 people.
In a blog post, BioWare general manager Gary McKay said reorganising its teams was necessary as the Electronic Arts studio rethinks its approach to development.
"In order to meet the needs of our upcoming projects, continue to hold ourselves to the highest standard of quality, and ensure BioWare can continue to thrive in an industry that's rapidly evolving, we must shift towards a more agile and more focused studio," he wrote.
"It will allow our developers to iterate quickly, unlock more creativity, and form a clear vision of what we're building before development ramps up."
He added: "After much consideration and careful planning, we have built a long-term vision that will preserve the health of the studio and better enable us to do what we do best: create exceptional story-driven single-player experiences filled with vast worlds and rich characters.
"This vision balances the current needs of the studio—namely, ensuring Dragon Age: Dreadwolf is an outstanding game—with its future, including the success of the next Mass Effect."
McKay claimed the company is doing everything it can "to ensure the process is handled with empathy, respect, and clear communication", and said it had chosen to act now "in part to provide our impacted colleagues with as many internal opportunities as possible" as the changes coincide with a large number of roles currently being available across EA's other studios.
In June, McKay confirmed that BioWare would also be laying off some staff as part of Star Wars: The Old Republic's transition to a new development studio.
EA reached an agreement to move the near 12-year-old MMORPG to existing partner Broadsword Online Games, which also manages the online development and operations of its classic MMOs Ultima Online and Dark Age of Camelot.
"If you're wondering how all of this will impact development of Dragon Age: Dreadwolf, let me be clear that our dedication to the game has never wavered," McKay said in today's update.
"Our commitment remains steadfast, and we all are working to make this game worthy of the Dragon Age name. We are confident that we'll have the time needed to ensure Dreadwolf reaches its full potential."
He added: "A core veteran team led by Mike Gamble continues their pre-production work on the next Mass Effect. Our commitment to quality continues to be our North Star."
Last October, McKay said that Dragon Age: Dreadwolf had reached alpha status and was playable "from the opening scenes of the first mission to the very end".
He went on to explain that the team was focused on the game's pacing, the various relationships that players will have with other characters, as well as "narrative cohesion".
Dragon Age: Dreadwolf gameplay leaked online in February, offering the first look at the RPG sequel in action.
Related Products
Other Products
Some external links on this page are affiliate links, if you click on our affiliate links and make a purchase we might receive a commission.