Bethesda says 'a healthy size' of Switch owners bought console for its games
'It's clear that we're bringing new people to the platform'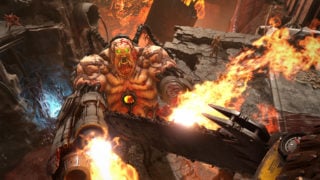 A "healthy size" of Nintendo Switch owners bought the console for Bethesda's games, the company's SVP of global marketing Pete Hines has claimed.
Speaking to GI.biz, Hines said the platform holder's data shows that a significant portion of Switch users played games such as Elder Scrolls V: Skyrim or Doom before anything else.
"One of the things we discovered in talking with Nintendo, is that there's a segment of their audience who plays other kinds of things on their platform that also likes our stuff. And there's a segment of their audience — and it's a healthy size — whose entry point into the platform is our title," Hines said.
"[Nintendo] can see what is the first thing people play on a new Switch account, and when it's a Doom or a Skyrim, they're like: 'Somebody got a Switch and decided to play your game before anything else.'
"It's interesting to see. It definitely fits an audience that [Nintendo] already has, but it's also clear that we are bringing some new people to [Switch].
"I met a guy yesterday who said that the first things they bought on Switch were Doom, Wolfenstein and Skyrim because they are the sort of thing they wanted, and the fact they were on the Switch made them get a Switch."
Switch is the first Nintendo platform Bethesda has actively supported, with five current and future titles coming from the publisher.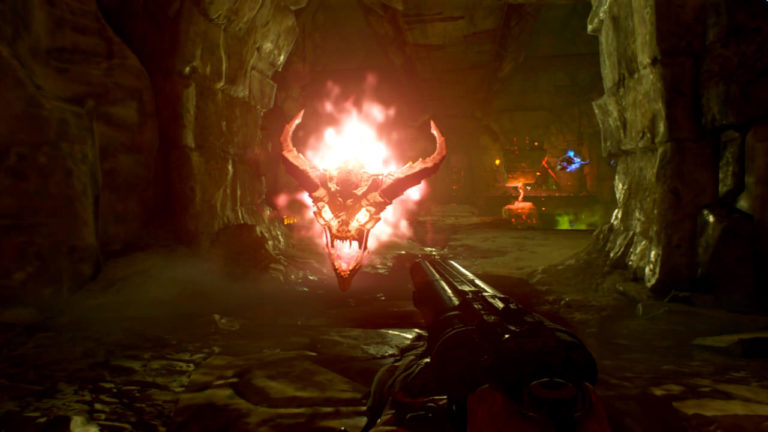 The publisher has demonstrated significant technical achievement on the platform, releasing impressive ports of Xbox One and PS4 titles such as Doom and Wolfenstein II: The New Colossus.
It's a far cry from prior console generations, when Bethesda showed virtually no support to Wii and Wii U.
"Well, that was more our philosophy has always been that anything that we are creating, we are happy to bring to as many platforms as will run the game as designed and envisioned," Hines explained.
"The Wii was just not in the same area that the other consoles were at the time. The issue of: 'Well, Wii folks won't play this.' Maybe they would or maybe they wouldn't, but why even speculate? I can never get this game to run on that so it's a moot point.
"Certainly, you're not the wrong in that the level of support we have for Switch looks pretty dramatically different if you compare the last couple of years to the previous 15. I think that's due in large part to what that console could do versus any other Nintendo platform relative to the other platforms we were making games for."
During a shareholder Q&A session in June, Nintendo's Shigeru Miyamoto said the company wants to build on its history of user interface innovation by creating a next-gen controller that becomes the industry standard, while Furukawa revealed the company is still developing "quality of life" products five years after late president Satoru Iwata announced his intention to take the firm into the health improvement business.
Related Products
Other Products
Some external links on this page are affiliate links, if you click on our affiliate links and make a purchase we might receive a commission.