Bethesda reveals new details about Starfield, its 'best feeling game ever'
Todd Howard discusses accessibility options, jet packs, in-game radio stations, 30fps and more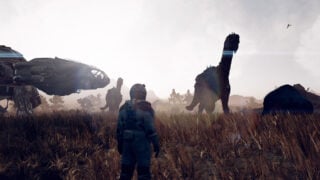 Todd Howard has revealed new Starfield details, and elaborated on Bethesda's decision lock the game's frame rate to 30fps on Xbox Series X/S.
In a wide-ranging interview with Kinda Funny Games, Howard discussed accessibility options, traversing the game's planets and how many of them support life, in-game radio stations and more.
"One thing that we're really leaning in on with this game is having a large font mode which really is important in an RPG where there's a lot of stuff to read, so it comes into play obviously for accessibility but also various monitor sizes," he said.
"I'm noticing that that's really helpful when I play. There's a lot more handheld devices coming out where you can stream these games or sometimes even play them natively and it really helps us there as well so that's one in particular that we're leaning in on."
Asked whether the game will be Steam Deck compatible, Howard said Bethesda would discuss that later.
During a recent Starfield showcase, Howard said the game will feature "over 1,000 worlds". And he told Kinda Funny that "about 10%" of planets players can visit will support life, while also confirming there's no land vehicles or mountable creatures with which to traverse them.
"We've seen this with our other games, where we want to design it so that it feels good on foot," he said, "but we do have the Boost pack—you saw some of that in the video—and you have skills for the Boost pack, so the Boost pack almost acts like this vehicle. It's super fun where you can fly through, and then the low gravity planets are just really, really something special in the game."
Asked if Starfield will have in-game radio stations players can listen to as they explore, Howard said: "There is one, but it is pretty much local to a certain location. It's not something you can dial into when you're away but there is a little bit of that I would say."
Howard also elaborated on Bethesda's decision to lock the game's frame rate to 30fps on Xbox Series X/S. Asked if the studio had ever considered cutting features in order to include a performance mode, he said:  "We never looked at taking features away, our focus is on delivering all of that."
He added: "Ultimately, look, we boil it down to, we wanted the consistency. [The] game is running great, but we don't want players to ever think about it. We have obviously seen other games that have performance modes, and we lean towards consistency overall and we talk to our fans and hear that from everybody, so we're feeling really great, the game feels great in your hands.
"And I would say, look, developers know this, but there are things that you can do to make that look and feel great, things like motion blur, how fast the game refreshes or reacts to a controller input, all of those things matter to something feeling great, and I can honestly say this is the best feeling game that we've had."
Related Products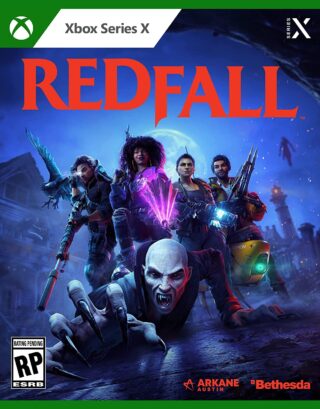 Redfall (Xbox Series X/S)
Other Products
Some external links on this page are affiliate links, if you click on our affiliate links and make a purchase we might receive a commission.