Bethesda is investigating Deathloop stuttering issues on PC 'as a priority'
Some players suspect performance problems are linked to the use of Denuvo DRM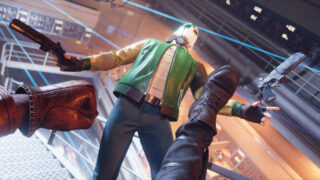 Bethesda has said it's looking into performance issues some players are encountering with the PC version of Deathloop.
Arkane Lyon's shooter released on Tuesday and has been heavily praised by critics, with the PC version achieving a Metascore of 88 on review aggregation site Metacritic.
However, the game has been received less favourably by Steam purchasers. Overall, the title has received "mixed" user reviews, with stuttering being a common complaint.
"Regarding performance we are aware of reports that some PC users are experiencing stuttering issues in Deathloop," a community manager for the game wrote on Reddit.
"We're actively investigating the issue right now as a priority, and will update you with more specific information as soon as possible."
While the source of the issue is currently unconfirmed, some players are speculating that it's linked to the game's use of DRM software Denuvo.
The anti-tamper technology has been criticised for its alleged high CPU usage during gameplay, which is claimed to significantly affect performance and frame rates.
In VGC's 5-star Deathloop review, critic Jon Bailes called the title "one of the smartest and most outright entertaining games of the year."
He wrote: "Deathloop is slick and inventive, with a delicious sense of style and humour. It distils Arkane's hefty systems into something more explicitly playful, then leaves its sparkling cast to run riot in its huge interlocking puzzle of an island."