Bethesda forced to clarify that Starfield still isn't coming to PS5
The company had appeared to hint at future PlayStation releases in an earlier live stream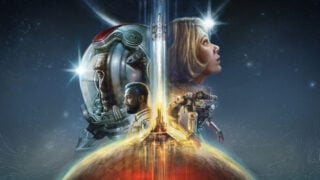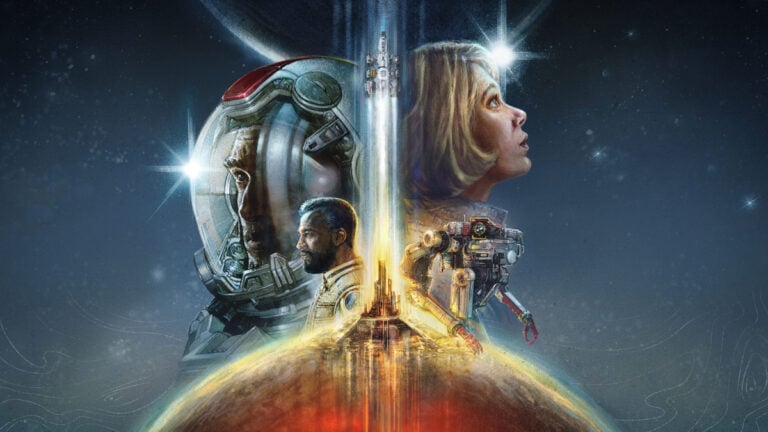 Bethesda and Xbox executives have stressed again that Starfield is an Xbox exclusive, and will not be coming to any PlayStation console in the future.
Bethesda's SVP of global marketing Pete Hines and Xbox's GM of games marketing Aaron Greenberg both took to Twitter to quell speculation after some of the things Hines said during a Bethesda Gamescom stream were interpreted by some as suggestion that Starfield could come to PS5 in the future.
Hines stated on the stream that Microsoft's acquisition of Bethesda didn't mean there would never be another Bethesda game on a PlayStation system in the future.
"It's not a 'sorry, you're never going to get to play anything by Bethesda again' [situation]", he explained. "Certainly, there are going to be things that you're not going to be able to play on PlayStation."
---
Starfield New Game Plus | Starfield Contraband | Crimson Fleet quests | Ryujin Industries quests | Freestar Collective quests | Starfield fast XP gain | Starfield boost pack | Starfield console commands
---
He then went on to discuss Starfield, saying "it was announced as a thing that's an Xbox exclusive", then going on to state: "I don't know if I would go so far as to say you're done ever playing stuff on PlayStation. But again, I don't know the answer to that right now."
This was interpreted by some as a suggestion that Starfield would potentially not remain exclusive to Xbox forever, but Hines and Xbox's Greenberg later shot this down on Twitter.
After one Twitter user claimed that Hines' comments could mean "the door might still be open for [the] possibility of games like Starfield coming to PS5 in [the] future", Greenberg made it clear that Starfield was Xbox-only.
"Starfield will be an [sic] launching exclusively on Xbox Series X|S and PC on November 11, 2022," he reiterated. "Game Pass members can play it day one as well on Xbox & PC. I know we have said this all before and none of that has or will change."
When it was pointed out to Greenberg that by saying "launching exclusively" it could be interpreted as a timed exclusive, Greenberg replied: "We have tried to be as clear as possible, not a timed exclusive, this is simply where the game is being made."
Another user then asked Hines for clarification on the situation, asking if he was indeed suggesting that Starfield could come to PS5 in the future.
"No, that isn't what I was suggesting", Hines replied, posting a Bob's Burgers gif to suggest some people are grasping at straws.
Starfield appeared at E3 2021 during the Xbox and Bethesda Showcase, marking the first time it had been shown since its announcement in 2018. The in-engine trailer confirmed a November 2022 release date on Xbox Series X|S and PC.
Starfield is the next big RPG from the creator of The Elder Scrolls V: Skyrim, originally announced in June 2018 with a teaser trailer, following which director Todd Howard said it was a game he's wanted to make "for a very, very long time."
"Starfield is the first new universe in 25 years from Bethesda Game Studios, the award-winning creators of The Elder Scrolls V: Skyrim and Fallout 4," Bethesda said in June following the E3 trailer reveal.
"In this next generation role-playing game set amongst the stars, create any character you want and explore with unparalleled freedom. Harnessing the power of next-gen technology and built on the all-new Creation Engine 2, Starfield takes you on a journey through space as you strive to answer humanity's greatest mystery."
Related Products
Other Products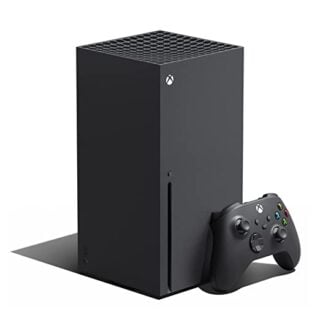 Xbox Series X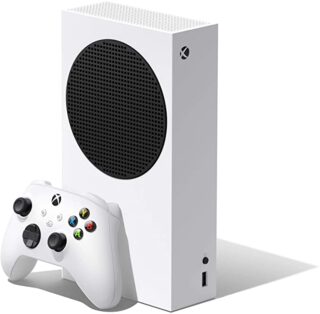 Xbox Series S
Some external links on this page are affiliate links, if you click on our affiliate links and make a purchase we might receive a commission.