Best Buy is selling Xbox Series X consoles, but only for Totaltech members
The retailer's technology protection plan is priced at $200 per year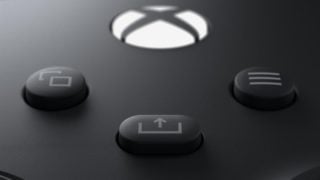 Best Buy is selling Xbox Series X consoles online on Tuesday.
However, access to the product is currently reserved for members of the retailer's Totaltech scheme.
Launched last October, Totaltech is a technology protection plan priced at $199.99 per year.
Totaltech members can purchase Xbox Series X through this link at the time of publication.
Xbox - February 2022 Games with Gold
"Best Buy Totaltech gives you peace of mind in one comprehensive plan: around-the-clock tech support, up to 24 months of product protection on most Best Buy purchases with an active membership, free delivery and standard installation, plus other great benefits," according to the retailer.
Xbox Series X consoles are also currently available to purchase at GameStop with Xbox All Access.
Xbox All Access bundles let customers pay monthly for a new Xbox console and a Game Pass Ultimate subscription, from $24.99/£20.99 for Series S or $34.99/£28.99 for Series X, for 24 months.
Xbox Series X/S systems continue to sell faster than any previous generation of Microsoft consoles, according to the company's gaming boss Phil Spencer.
In a New York Times interview published in January, he claimed persistent Xbox shortages were not actually a result of less consoles being produced than was the case in previous generations. Instead, scarcity has been caused by a surge in demand since the onset of the Covid-19 pandemic.
"When you think about trying to go get an Xbox or a new PlayStation right now in the market, they're really hard to find," Spencer said. "And it's not because supply is smaller than it's ever been. Supply is actually as big as it's ever been. It's that demand is exceeding the supply for all of us.
"At this point, we've sold more of this generation of Xboxes, which is Xbox Series X and S, than we had any previous version of Xboxes. So it's our job to get the supply there to meet that demand."