Best Buy is selling PS5 consoles online today for Totaltech members
The PS5 Horizon Forbidden West bundle is priced at $549.99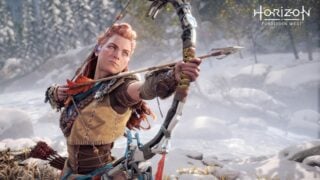 Best Buy is selling PlayStation 5 consoles online on Tuesday.
At the time of publication it's currently offering a PS5 Horizon Forbidden West bundle priced at $549.99.
However, the console is only available to members of the company's Totaltech scheme. Launched nationwide in October 2021, Totaltech is a technology protection plan costing $199.99 per year.
PS5 console covers trailer
PS5 DualSense controllers are currently discounted as part of Amazon's Prime Day event, with some as much as 30% off.
In the US, Amazon is offering a 16% discount on the white DualSense controller, which is currently available for $59 (normally $69.99).
Savings in the UK are bigger and are available on the latest DualSense colours too:
Sony released the latest PS5 system software update last week. The new patch boasted one major new feature, which lets players adjust auto low latency mode settings.