Bayonetta 3 will release in October, new trailer confirms
The Switch sequel will see players meet "a veritable coven of Bayonettas"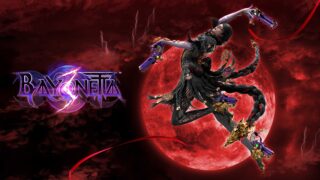 Bayonetta 3 will release on October 28, 2022, Nintendo and developer PlatinumGames have confirmed.
The news was shared alongside the publication of a new gameplay trailer for the sequel, which you can view below, along with 45 new screenshots.
According to Nintendo's new game details shared on Wednesday, Bayonetta 3 will see players meet "a veritable coven of Bayonettas, each more fabulous than the last," while fighting through the streets of Tokyo, the mountains of China and beyond.
In addition to Bayonetta, players will control "feisty witch-in-training" Viola, who is "ready to unleash hell on the Homunculi with her sword and her capricious companion, the feline demon Cheshire."
"In this third installment of the Bayonetta series, the unstoppable Umbra Witch must join forces with some familiar faces, the mysterious Viola and a multitude of other Bayonettas to stop human-made Homunculi from wreaking havoc," Nintendo said.
"In the game, you'll make use of Bayonetta's wicked weapons and powerful new Demon Masquerade ability to blast, stomp and slam enemies with exciting over-the-top combos and demonic powers. Prove you're the baddest witch around by battling an evil that's bent on plunging humanity into the depths of chaos."
A special Trinity Masquerade Edition will also be released on October 28, containing a 200-page art book, and three title sheets, one for each Bayonetta game.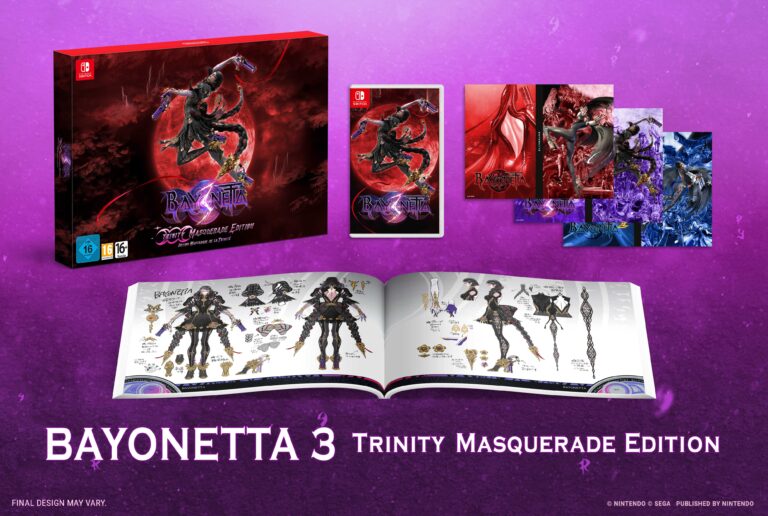 Finally, the original Bayonetta will release for Nintendo Switch as a standalone, physical release on September 30, Nintendo announced.
Platinum's Switch action sequel was first announced via a brief teaser at The Game Awards in December 2017, but then nothing more of the game was seen for almost four years.
Bayonetta 3 finally resurfaced in September 2021 with its first in-game trailer, which showed Bayonetta's new ability to control demons.
The trailer also revealed The Wonderful 101 and Astral Chain designer Yusuke Miyata as Bayonetta 3's game director.