Bayonetta 3 development 'going very well'
"There's nothing to worry about at all," says PlatinumGames studio head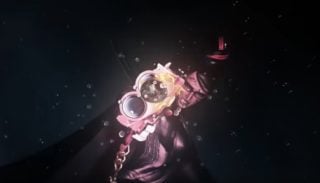 Bayonetta 3 development is "going very well", according to PlatinumGames studio head Atsushi Inaba.
The title was announced via a brief teaser at The Game Awards in December 2017, but nothing has been seen of it since.
"There's nothing to worry about at all," Inaba said in a new interview with Gematsu. "There's nothing to worry about. Things are going very well. Really, there's nothing to worry about."
Inaba also told VGC at E3 in June 2019 that Bayonetta 3 development was "actually going quite well".
Asked if the lengthy silence surrounding the game was indicative of Platinum's grand ambitions for it, he agreed.
"Yes, it's going to be a high quality title and we're putting our all into it," Inaba said. "That is what you're seeing [with the silence]."
The studio head previously revealed that Platinum is trying to move away from "an orthodox development process" with Bayonetta 3.
"With Bayonetta 1 and 2 we had basically an orthodox development process, at least for us," he told VGC. "We did stage one, then stage two, then stage three and built up the drama and the pacing chronologically.
"For Bayonetta 3, we can say that we learned enough from making the past two games to change our process in a way that's different to what I just described."
Platinum will release The Wonderful 101 Remastered for Switch, PS4 and PC on May 19 in North America and May 22 in Europe.
It announced action game Project G.G. in February, and also revealed a new Tokyo studio which will lead the company's expansion into live service games for consoles.