Review round-up: Battletoads gets a mixed reaction from the press
Xbox reboot recieves scores from 5/10 to 5/5
Media reviews for Xbox's Battletoads revival have gone live across the gaming press, and it's received a seemingly mixed reaction.
VGC's critic praised the Dlala and Rare-developer beat-em-up in our Battletoads review, calling the reboot "an epic adventure with heaps of charm, fun combat and brutal challenge."
On the other end of the spectrum, Game Informer called the game a "baffling experience" which "digs through decades of gaming history to unearth the Battletoads name only to drag it through the mud."
At the time of publishing, the game has a Metacritic score of 71 on Xbox One and 75 on PC.
Battletoads is out for PC, Xbox and Game Pass today. Read on for a summary of the key reviews from across the games press.
---
Battletoads review round-up
VGC (5/5) – "Much like the NES original, Battletoads is an epic adventure with heaps of charm, fun combat and brutal challenge. While its fight system may be a little over convoluted, mastering it pays off with satisfying, hard-fought, snot-covered victory."
Pure Xbox (8/10) – "Battletoads is without a doubt one of the funniest games of this generation, and it's a pretty nifty beat 'em up to boot. It does have the occasional lull when things start to feel a little repetitive, but by and large it's a hugely entertaining experience and well worth your time."
IGN (8/10) – "After more than a quarter of a century in limbo, this new iteration of the legendarily difficult Battletoads takes everything that made the NES original memorable and reworks it into a friendlier, funnier beat 'em up."
Game Informer (5/10) – "The kindest thing I can say about Battletoads is this: It works. The controls are fine, I encountered no major technical issues, and an optional invincibility feature allows you to easily clear sections that are giving you too much trouble."
Polygon (No score) – "I stopped playing Battletoads with a sigh of relief. The difficulty and the relentless, tiresome jokes were too much."
TheSixthAxis (7/10) – "Without wishing to damn it with faint praise, Battletoads is pretty much exactly what you'd think it would be. Taking clear influence from the 90s classics whilst adding in some welcome modern approaches, there is plenty here to enjoy while it lasts."
Wccftech (8/10) – "Battletoads is surprisingly successful at recapturing the spirit of Rare's beloved NES original. The game's striking visuals, wildly varied level design, and satisfying sense of challenge easily make up for the occasional frustrating moment or groan-worthy joke."
GameXplain (Mixed) – "It's not a very long game… and I wasn't expecting to run into so much filler in that time."
Den of Geek (4.5/5) – "At a time when beat 'em ups are making a big comeback, Battletoads is a welcome name to add to the pile of new entries."
Ars Technica (No score) – "Should you have a good two- or three-person posse on your couch, and you already pay for Xbox Game Pass, expect a funny, brief, 10-and-older cartoon romp."
Game Reactor (8/10) – "Pulling everything together, Battletoads might just end up being one of the best titles to come out of an Xbox Game Studio this year."
Related Products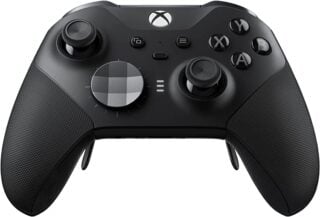 Xbox Elite Series 2 Wireless Controller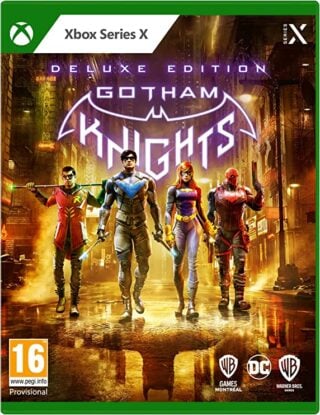 Gotham Knights - Deluxe Edition (Xbox Series X|S)
Other Products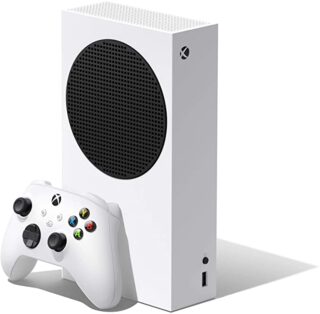 Xbox Series S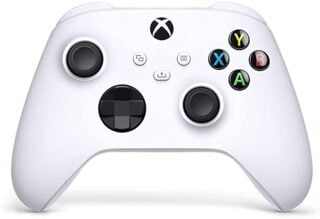 Xbox Wireless Controller – Robot White
Some external links on this page are affiliate links, if you click on our affiliate links and make a purchase we might receive a commission.