Battlefield V will receive its final new content update this summer
Development drawing to a close as DICE switches focus to Battlefield 6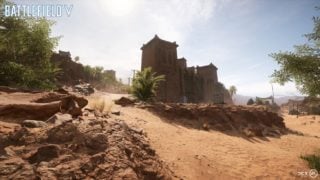 Battlefield V will receive its final new content update this summer, developer DICE has announced.
Senior producer Ryan McArthur said the game's last "standalone update" will include "some new content, weapons, and game tweaks".
DICE is targeting a June release for the update, although it could arrive later than hoped.
Update, June 3: DICE has announced that Battlefield V's final major content update will launch on June 4.
Original story continues: "We're still tackling the challenges from working from home and will let you know how things progress for us over the next month," McArthur wrote on publisher EA's website.
Providing some further details on Twitter, DICE said Battlefield V Chapter 6: Into the Jungle, which launched in February and concludes on April 29, will be the last Chapter released for the game.
Following this summer's update, Battlefield V will receive no new maps, weapons or factions, it confirmed.
"Libya is our internal codename for a map that features in this summer's update," DICE added.
The studio will then likely reallocate resources to the game's sequel. EA said in October 2019 that the Battlefield 6 release date will fall between April 2021 and March 2022.
Released in November 2018, Battlefield V was the second consecutive series entry to focus on the World Wars of the early 20th century. Battlefield 3 and Battlefield 4 both focused on modern day military combat.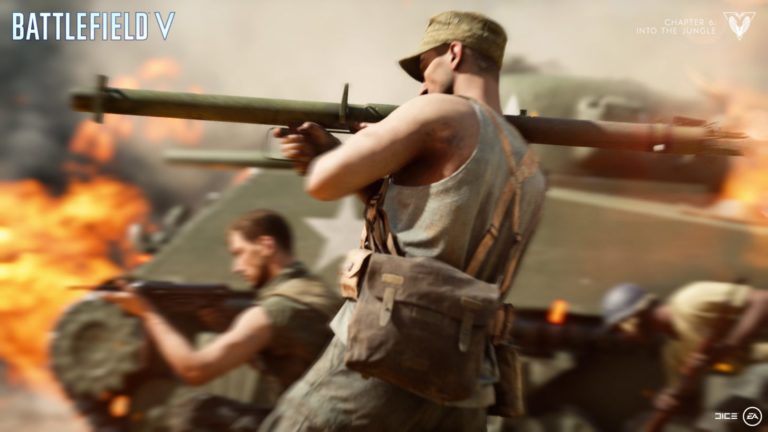 Battlefield V summer update overview
New Content: A new update will be released this summer.
Weekly Rewards: Following the summer update, you'll receive Battlefield Currency or Company Coin as Weekly Rewards, giving you a chance to unlock gear you may have missed.
Events and Activities: We're also planning various weekly initiatives such as the reintroduction of #FridayNightBattlefield servers, where the community can play Battlefield V in a friendly atmosphere. Throwback Thursdays, where we'll look to bring you together across all of our Battlefield titles are in the works, too.
We are continuing our work on Community Games Updates. We are committed to bringing these to the game and we'll keep you updated on when you can expect them to start coming online.