Battlefield Portal lets players mix new and classic content to create custom experiences
DICE calls new 2042 mode "a love letter to Battlefield fans"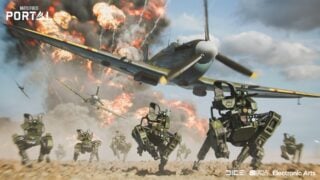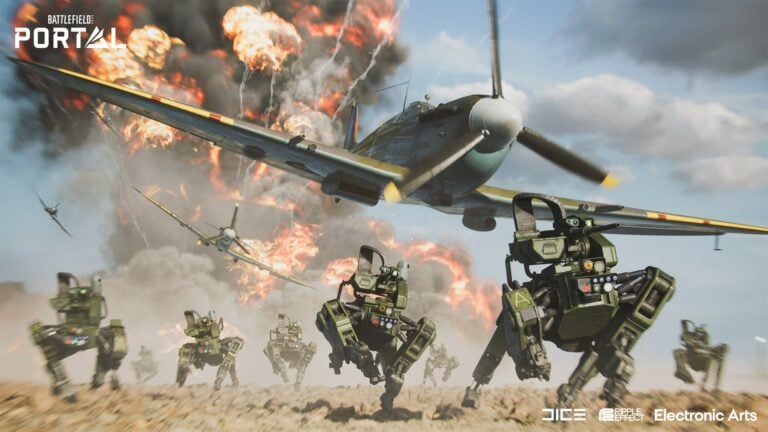 EA has announced Battlefield 2042's Portal mode, described as "a love letter to Battlefield fans" and incorporating maps and content from past series entries.
Developed by Ripple Effect Studios (previously DICE LA), Battlefield Portal will allow players to design their own match experiences with custom rules, equipment and more, such as pitting one faction against another from a totally different game.
These experiences can be shared with the community through a web-based platform for both console and PC players, EA said.
"Battlefield Portal is a true love letter to our long-time fans," said Justin Wiebe, senior design director at Ripple Effect Studios. "We've created a set of tools that  gives the community the ability to create their own Battlefield experiences using iconic maps from the series for our players, both old and new, to enjoy."
Battlefield Portal will include all content from 2042, as well as six additional maps from three past titles, plus vehicles, weapons, gadgets, factions and classes from each of these games.
The Battlefield Portal launch content will include:
Maps
Battle of the Bulge and El Alamein from Battlefield 1942
Arica Harbor and Valparaiso from Battlefield: Bad Company 2
Caspian Border and Noshahr Canals from Battlefield 3
Weapons
40+ Weapons from 3 Theaters of War
M1 Garand, Panzerschreck, G3, M416 and more
Plus the inclusion of Battlefield 2042's All-Out Warfare Arsenal
Vehicles
40+ Vehicles from 3 Theaters of War
The Spitfire and B17 Bomber make their return alongside modern hardware such as the Quad Bike and Little Bird
Plus the inclusion of Battlefield 2042's All-Out Warfare array of vehicles
Gadgets
30+ Gadgets from 3 Theaters of War
Reconnaissance items such as the MAV and Radio Beacon will be available as gadget selections alongside the Defibrillator and EOD Bot
Plus the inclusion of Battlefield 2042's Gadgets
Armies
Classic Factions will be making their return in Battlefield Portal as you remember them, allowing you the ability to mix and match between 7 different armies from the Classic titles as well as Battlefield 2042's Specialists
Armies such as 1942's UK, US, and Germany as well as Bad Company 2's US and Russia will feature exclusively in Battlefield Portal
Soldiers
The return of Factions to Battlefield Portal, we will also mean that we are bringing back soldier archetypes as you know them to be within their relevant titles. As an example, Battlefield 3's Assault, Engineer, Support and Recon roles make their return in Battlefield Portal

In Builder, players will be able to change the settings and logic of matches using an advanced logic editor, EA said. Customisable features include:
Maps – Pick from the selection of 13 available maps
Modes – Choose from a range of game modes – weather it be more established modes like Rush or Conquest, or starting with something completely custom
Mode Settings – Fine tune various details within the mode including:
Factions – choose which soldiers, weapons and vehicles can compete on the battlefield
Mobility – Toggle players' ability to Aim Down Sights, go prone and more o Visibility – Toggle Heads' Up Display and minimap visibility for players
Arsenal – Restrict weapons, Specialists, gear and vehicles that players have access to in matches
Scale – Adjust the balance of each battle by controlling the max number of players in each team as well as which weapons they have access to

Team Select – The ability to put different teams and eras of soldiers against each other
Weapon/Gadget/Vehicle Restrictions – Fine tune which soldiers should be available from eat faction, which weapons and attachments they can use, which vehicles are available and how to access them
Settings – Players can use these to refine the experience they want to make, toggling options liek core game mode rules, soldier settings, vehicle settings and UI settings
Logic Editor – Additional options to cater to unique experiences, allowing players to define rules, set victory conditions, team scale and specific in-game events.

Related Products
God of War Ragnarök (PS5)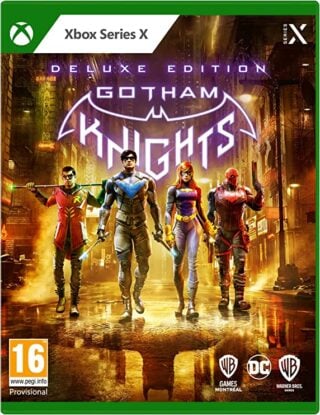 Gotham Knights - Deluxe Edition (Xbox Series X|S)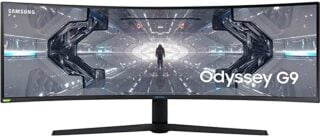 SAMSUNG 49-inch Odyssey G9 Gaming Monitor
Other Products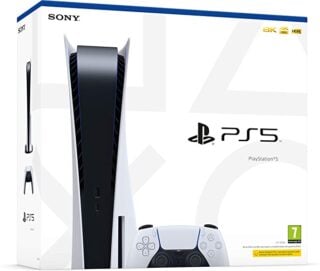 PlayStation 5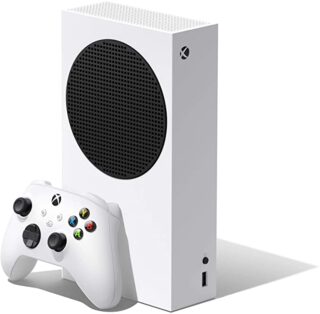 Xbox Series S
Some external links on this page are affiliate links, if you click on our affiliate links and make a purchase we might receive a commission.