Battlefield 6 is a cross-gen reboot targeting 128 players, latest leaker report claims
Insider reiterates plans for 128-player battles and claims PS4 and Xbox One versions are coming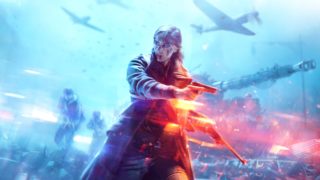 Battlefield 6 is a soft reboot planned for release on both current and last-gen consoles, as well as PC, it's been claimed.
That's according to the latest report on the in-development game by reputable leaker Tom Henderson, who previously claimed that DICE was targeting 128-player maps for Battlefield 6 (a claim later corroborated by a journalist).
According to Henderson's latest report, which he says contains information obtained from people with knowledge of DICE's plans, Battlefield 6 will return to a modern setting inspired by Battlefield 3.
The insider reiterates his claims from last year that the shooter will feature some maps designed with 128-player battles in mind. However, his claims that Battlefield 6 will also release for PS4 and Xbox One are new.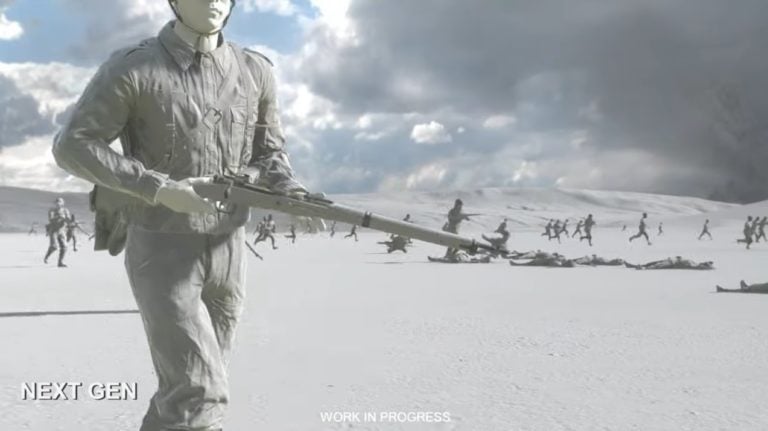 Publisher Electronic Arts has previously referred to the new Battlefield as "a true next-gen vision for the franchise." However, with the release pencilled for just a year after the launch of PS5 and Xbox Series X/S, it makes sense that it would want to target the far larger installed base of last-gen.
According to Henderson, Battlefield 6 on last-gen consoles will likely not allow for 128-player battles – instead targeting 64 players – and could feature limited destruction compared to the next-gen and PC versions.
However, he said players should not be concerned by last-gen machines limiting the next-gen version.
"When it comes to Battlefield 6 releasing on last-gen consoles, I understand there's going to be a lot of people a little bit annoyed within the community because it essentially means that the current-gen version is going to be limited in some aspects," he said.
"However, I've been told that is simply not the case, and a completely different studio or a different part of [DICE] is working on the previous-gen version and it's something that we simply should not be worried about."
Henderson goes on to claim that a battle royale game mode was at some stage in the works for Battlefield 6, but states that his sources are unclear on whether it's still planned. However, with the success of Call of Duty Warzone, and plans for 128-player maps, Henderson speculates that DICE could yet decide to implement the mode.
Speaking during EA's latest earnings call in November, CEO Andrew Wilson reiterated Battlefield 6's planned holiday 2021 release date and suggested that it could feature larger combat zones than in previous games, as had been reported.
"DICE is creating our next Battlefield game with never before seen scale," he said. "The technical advancements of the new consoles are allowing the teams to deliver a true next-gen vision for the franchise."
He added: "We have hands-on play tests underway and the team has been getting very positive feedback on the game as we've begun to engage our community. The next Battlefield is set to launch in holiday 2021 and we're excited to share a lot more about the game in the spring."